Faculty Spotlight
Business School Professor Teaches Immersion Course in D.C.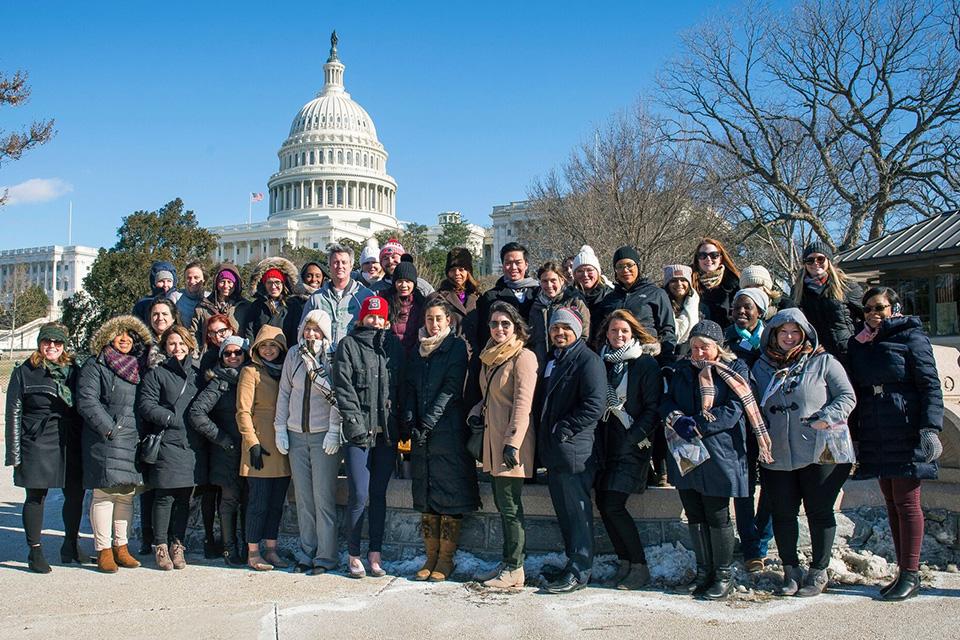 Professor Jane Hughes' innovative course teaches students how to combine financial profits with positive social returns.
A group of more than 35 Simmons School of Business within the students traveled from all over the country to Washington D.C. for the first weekend of January to take part in a three-day intensive course, "For Profit, For Good: Finance in the Service of Society," with School of Business Professor of Practice Jane Hughes. 
The students spent the weekend immersing themselves in innovative finance techniques that blend financial profits with social returns, such that investors support good social outcomes while also earning money for themselves. 
The students enjoyed a guided tour of Capitol Hill courtesy of Senator Elizabeth Warren, as well as a festive dinner at one of Washington's trendiest restaurants, and were privileged to meet with three highly knowledgeable impact investors who shared their experiences.
---
Learn more about the School of Business and the College of Organizational, Computational, and Information Sciences.