Announcement
Boston Children's Hospital CEO Sandra Fenwick Recognized with Inaugural 'Helen G. Drinan Visionary Leader Award'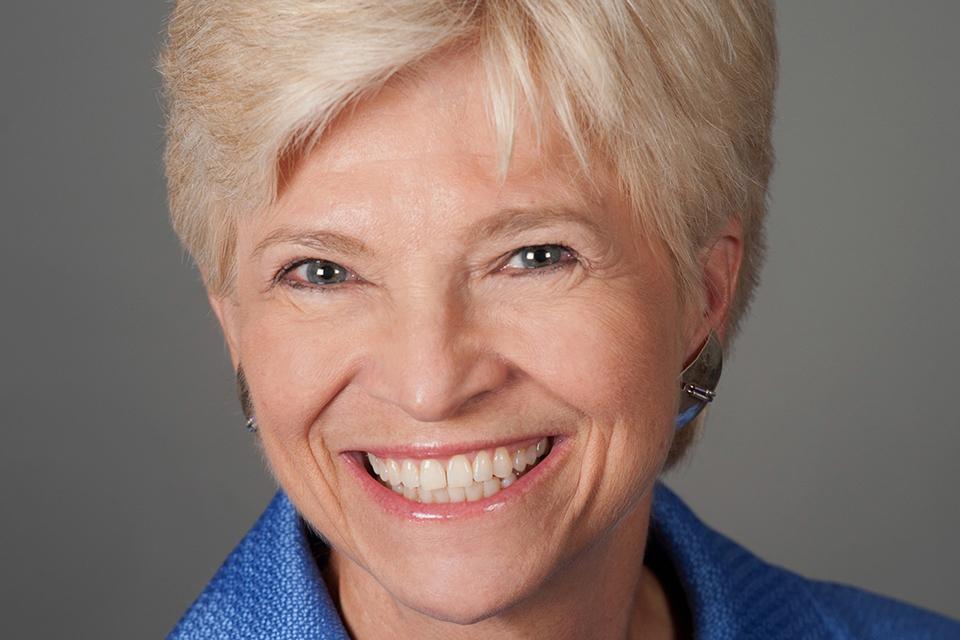 It is such an honor to receive this award. I would like to dedicate this award as a capstone to my nearly 50-year professional journey.
— Sandra L. Fenwick '72
Simmons University announced today that Boston Children's Hospital CEO Sandra L. Fenwick '72 has been recognized with the inaugural Helen G. Drinan Visionary Leader Award.
Named in honor of Simmons University President Emerita Helen G. Drinan, the award recognizes distinguished women leaders who demonstrate exceptional commitment, compassion, and vision.
Fenwick has served Boston Children's Hospital, the nation's top-ranked pediatric hospital and world's leading pediatric medical and health research institution, for more than 20 years. Fenwick, who became the hospital's first woman chief executive officer in 2013, leads a 20,000-person team that is dedicated to advancing child health through clinical care, biomedical research, medical education, and community engagement.
"I can't think of a better choice for this inaugural award than Sandi, a graduate of Simmons University whose commitment, leadership, and service at Boston Children's Hospital has been truly visionary," said Susan MacKenty Brady, CEO of the Simmons University Institute for Inclusive Leadership. "This award is designed to recognize Helen Drinan's many accomplishments during her tenure as Simmons president, while also elevating women leaders who are making a difference in our communities. We are honored to present this award to Sandi."
Drinan, who stepped down as president last June, led a transformational chapter of Simmons' history. Similarly, the Helen G. Drinan Visionary Leadership Award recognizes women leaders who showcase strong values in their actions and leadership, demonstrate a commitment to their organizations, and have the courage to make challenging and necessary business decisions.
"It is such an honor to receive this award," said Fenwick. "I would like to dedicate this award as a capstone to my nearly 50-year professional journey. The work we do cannot be done without people, and we need the very best. We need to free them to be their best selves and to do their best work—never forgetting our north star of making a difference in people's lives."
Fenwick has led Boston Children's successful efforts to advance and improve the health and well-being of children everywhere.  Boston Children's treats more patients with rare diseases and complex conditions than any other hospital in the world.  The hospital treats patients from all 50 states and more than 100 countries.  Boston Children's is truly where the world comes for answers.
"Sandi's vision for an institution committed to the well-being of children here in Boston, and by extension of their expertise, to the rest of the world, makes her a natural candidate for recognition by her alma mater," said Drinan. "It is my honor to award Sandi Fenwick the Helen G. Drinan Visionary Leader Award."
The award was presented during the 42nd annual Simmons Leadership Conference, the longest-running leadership forum in the nation that inspires leaders from across the globe.
The conference is an offering of the Simmons University Institute for Inclusive Leadership, an emerging authority on the intersection of leadership, equity, and inclusion. The Institute, which advances Simmons' longstanding success in developing empowered women leaders, draws on the expertise of Simmons faculty, alumnae/i and students, as well as global thought leaders, academicians, executives, authors, and other experts to empower and inspire women of all ages to become leaders in their personal and professional lives.