Alumnae/i Feature
Azeb Freitas '17 Helps Employees Become Active Citizens at Isaacson, Miller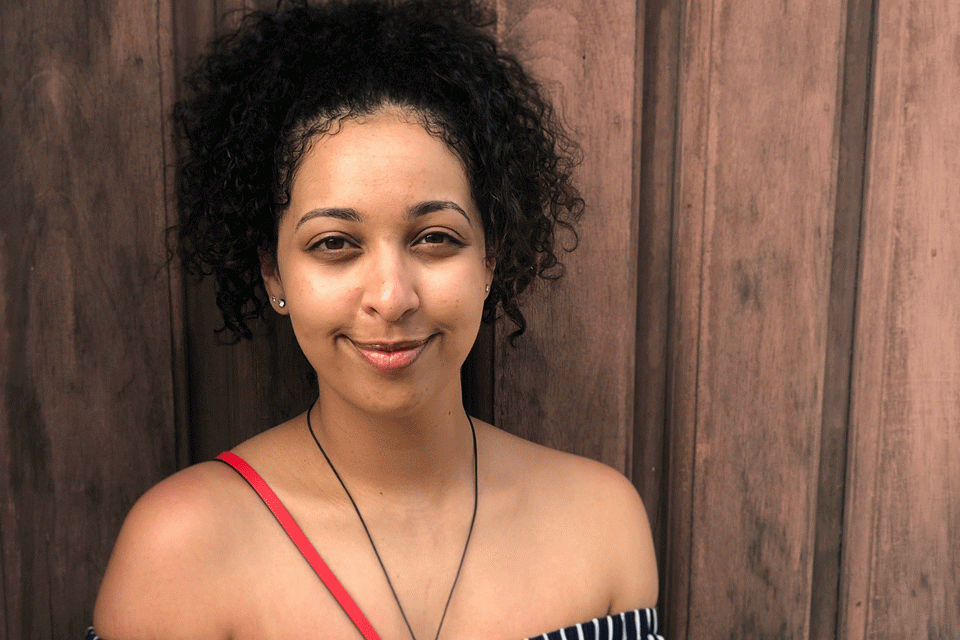 I always felt empowered by my professors to take on any challenge or potential obstacle. They would hear me out, validate my thoughts and support me in any way they could.
Azeb Freitas '17 is the Quality, Craft and Training Project Specialist for Isaacson, Miller, a nationally-respected, mission-driven executive search firm that finds exceptional leaders for civic institutions. Isaacson, Miller recently led the comprehensive search process for the ninth president of Simmons University.  
"My job is focused internally," says Freitas. "I coordinate and assist with planning professional development opportunities for employees. I lead the Civic Engagement Steering Committee to identify volunteer opportunities for employees in the Boston area, and strategize how we can be active citizens within our communities and in our work."
The switch to professional life has been a smooth transition for Freitas. "Simmons alums are more prepared for post-grad life than most folks entering the workforce," she says. "I was heavily involved in student-led organizations and held leadership positions with the Black Student Organization, Simmons University Dance Company, and Alternative Spring Break. I was able to practice the leadership methods I was learning in the classroom." 
She still recalls what she learned at Simmons in her daily work. "In my internship course, I learned how to manage relationships with my coworkers that helped me expand my network, which led to establishing critical mentors in my life, whom I still have. The capstone course gave me an understanding of how to execute new change strategically and the importance of communicating with stakeholders when implementing a change to an organization."
Freitas knows the School of Business at Simmons is unique. 
"You are sitting in a classroom filled with women and gender non-conforming students who are passionate about making change in the world," explains Freitas. "There is something really powerful about being in a space with women who are ambitious and have a vision for themselves. I always felt empowered by my professors to take on any challenge or potential obstacle. They would hear me out, validate my thoughts and support me in any way they could."
Freitas has advice for current students: "Utilize time with your professors! Some of my fondest memories at Simmons are the times I've spent in office hours with professors getting advice about projects, or just life in general. Simmons professors are helpful, encouraging, and supportive. They have years of experience in the industry and will direct you to the resources you need."