Announcement
Assistant Professor Marda Messay Receives 2020 Alden Poole Faculty Mentor Award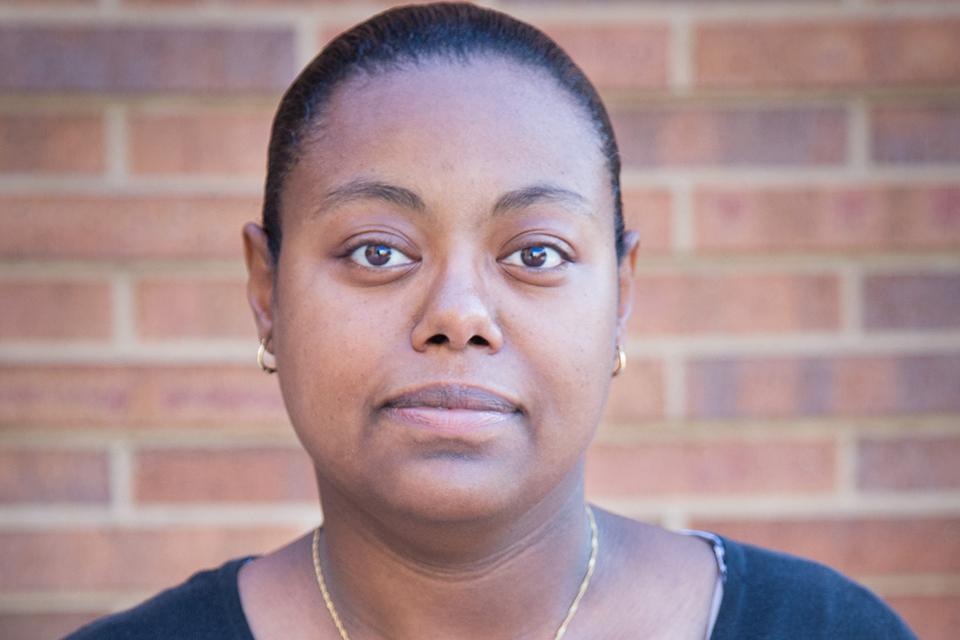 Having the chance to play a role in the students' transformation into leaders and
conscious global citizens is one of the best and most rewarding aspects
of being a faculty member at Simmons.
— Assistant Professor Marda Messay
Marda Messay, Assistant Professor of French and francophone studies in the Gwen Ifill College of Media, Arts, and Humanities, is the 2020 recipient of the Alden Poole Faculty Mentor Award. It recognizes one faculty member in the College who has had a profound impact on the life, career, or direction of students at Simmons University. 
"I am truly touched by this award and the kind words of students, colleagues and friends, especially in these challenging times," says Messay. "Having the chance to play a role in the students' transformation into leaders and conscious global citizens is one of the best and most rewarding aspects of being a faculty member at Simmons."
The award is named in honor of Professor Alden Poole for his work in the Department of Communications (1955-1986) helping students achieve their potentials. Among the notable students he influenced was the late Gwen Ifill '77, '93HD.
"Mentoring is the heart of the Simmons experience," said Dean Brian Norman. "The Poole Award is one of my favorite moments of the year because we get to see faculty reflected through the eyes of our students and alumnae/i as we lift up one colleague who exemplifies what we all care about."
Morgan Kolakowski '18MA nominated Messay for the award, writing that "her openness to sharing both her innovative teaching practices, including her incorporation of culturally responsive pedagogy, and her strong voice for equity, both in and outside the classroom, are inspirational and an example of excellence in teaching."
Through Messay's guidance, Kolakowski feels that she not only became a better person, but also a better mentor to incoming PhD students at Syracuse University, where she now studies.
"While I am grateful to have Professor Marda Messay as my mentor, I am blessed to call her my friend," concluded Kolakowski.
Alumnae/i may nominate any current Ifill College faculty member for the Alden Poole Faculty Mentor Award, which includes a $500 honorarium. 
Hear from the students and alumnae/i who nominated Professor Messay for the Alden Poole Faculty Mentor Award.