Alumnae/i Feature
Announcing the 2022 Alumnae/i Association Award Recipients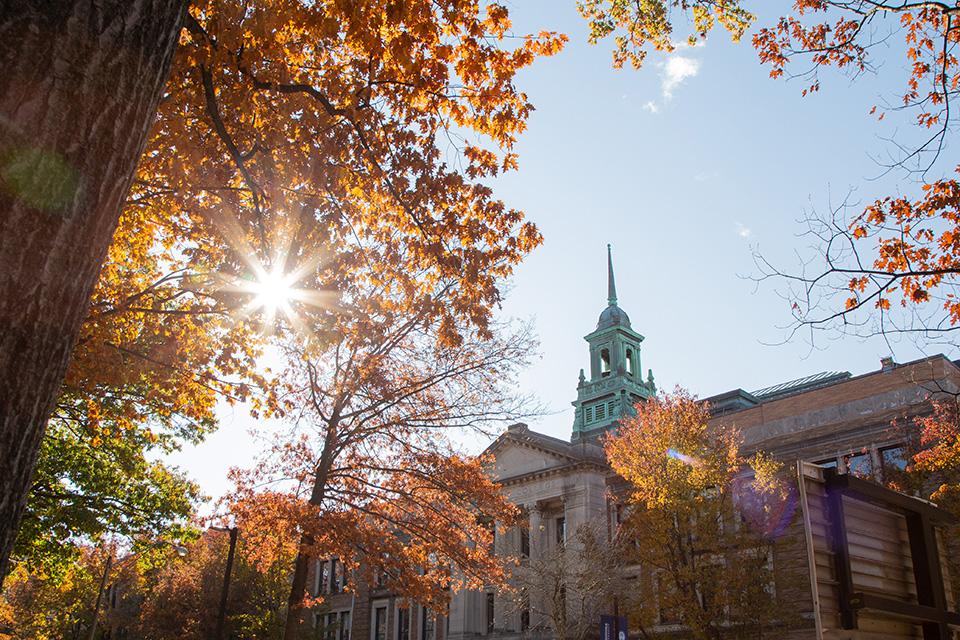 Congratulations to the 2022 Alumnae/i Association Award recipients!
The Simmons Alumnae/i Association Executive Board is pleased to announce the recipients of the 2022 Alumnae/i Achievement Awards. The honorees were celebrated virtually during Reunion weekend in June.
Lifetime Achievement Award
Jane Drooker Frahm '59, PT '60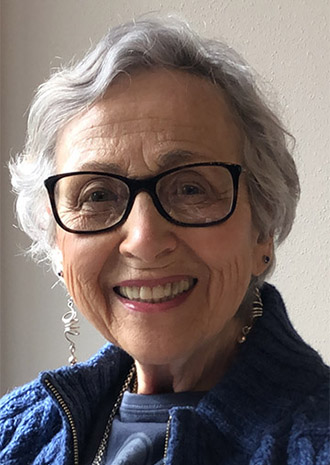 "Physical therapy was the best decision of my life, and I would do it again in a heartbeat…. Thank you, Simmons, for enabling the quietest and most unlikely student in our class of nine to shine in the twilight of her life."
– From Jane Drooker Frahm's award acceptance speech.
Jane Drooker Frahm '59, PT '60 credits her Simmons education with launching her on a pioneering physical therapy career during which she greatly expanded knowledge in the field of pelvic health. While at Simmons, she was active in the Physical Therapy Club and joined the American Physical Therapy Association (APTA). She graduated with a bachelor of science degree and certificate in physical therapy.
Jane began her career as a physical therapist in the orthopedic in-patient unit at Massachusetts General Hospital. When she moved to Michigan in 1961, Jane worked in a variety of hospitals and outpatient clinics and practiced in what was a new, specialized branch of physical therapy: pelvic floor rehabilitation also known as pelvic health.
Jane pioneered much of the treatment in the field and has shared her knowledge in medical settings with physical therapists, students, and physicians. Countless patients have benefited as a result. Jane has also increased her classmates' knowledge during Simmons reunions.
After the APTA created a new Section on Obstetrics and Gynecology (subsequently the Section on Women's Health, now the Academy of Pelvic Rehabilitation), Jane served in multiple roles including as editor of the Section's bulletin and program chair. She was elected president of the Section on Women's Health three times.
In recognition of her professional achievements, the APTA presented Jane with the Elizabeth Nobel Award. It is the highest honor bestowed by the Section on Women's Health.
Jane is still active in her field. She now coordinates a team of Women's Health physical therapists for the Rehabilitation Institute of Michigan. She also remains an active member of the APTA and its Academy of Pelvic Health. Jane's ongoing dedication to Simmons includes attending class reunions, serving as class agent, and organizing Zoom sessions for her physical therapy class.
Jane's classmate Eleanor Blanton '59, PT '60 nominated her for the Lifetime Achievement Award.
Community Service Award
Kenyora L. Parham '10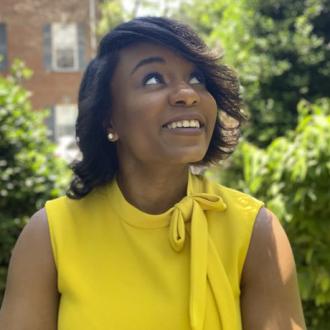 "Throughout my life, I have been surrounded in women-centered spaces where people within them have been able to empower me to not only be my authentic self, but the best version of myself that I can be. And not just for myself, but for those I come into contact with."
– From Kenyora Parham's award acceptance speech
Kenyora L. Parham '10 is the executive director of End Rape on Campus, a national nonprofit that works to end campus sexual violence. Prior to joining EROC, she worked for several nonprofit organizations and higher education institutions including Brandeis University; Strong Women, Strong Girls; and Simmons University.
Kenyora has more than a decade of experience working with youth, families, and college students, as well as community and government leaders. Among the latter were the late Mayor Thomas M. Menino of Boston, and Congresswoman Ayanna Pressley when she was a Boston City Council member.
Kenyora graduated from Simmons with a bachelor's degree in public health and then earned a master's degree from Boston University's School of Social Work. She also holds a Certificate in Community Leadership and Social Change from the Jonathan M. Tisch College of Civic Life at Tufts University.
At Simmons, Kenyora served as president of the Black Student Organization and helped lead advocacy efforts for zero tolerance of race and gender discrimination. She also led the 40th Anniversary of the Ten Demands. Kenyora is now president of Simmons' African-American Alumnae/i Association. In 2018 she chaired the Black Alumnae Symposium.
Kenyora is an advisory board member for The Every Voice Coalition. She also has held leadership roles with the Boston Black Student Network and served as president of the National Pan-Hellenic Council of Greater Boston. And she is a proud member of Delta Sigma Theta Sorority.
Simmons' Office of Advancement nominated Kenyora for the 2022 Community Service Award.
Alumnx Service Award
Enna Jimenez '91, '06E, HT
"Simmons has been very transformational in my life. I am thankful to be able to share our Simmons story, and continuing to pave the way for so many others in the future."
– From Enna Jimenez's award acceptance speech
Honorary Simmons University Trustee Enna Jimenez '91, '06, HT is a technology executive with expertise in organizational change management, transformation, and leadership. Her career spans the technology, financial services, education, advertising, and software industries. She is now head of the quality assurance team at IDEMIA, an augmented identity security organization. Enna previously worked for Eastern Bank, Kronos, and Wellington Management.
Enna's active commitment to diversity and inclusion, talent engagement, and community organizations has resulted in numerous honors and leadership appointments. Simmons President Lynn Perry Wooten named Enna a Presidential Adviser for Alumni Engagement. Enna also serves on the Greater Boston Chamber of Commerce Women's Advisory Board. Massachusetts Governor Charlie Baker appointed Enna to the state's Latino Advisory Commission and the Commonwealth Corporation Board of Directors.
Enna has said her lifelong passion for community leadership began at Simmons, from which she graduated with a bachelor of science degree and a double major in computer science and Spanish. She later earned a certificate from Simmons' Executive Leadership Program.
As a student, Enna joined the Black Hispanic Organization (BHO). Then she mobilized peers to create a student chapter of the Organization of Latin American Affairs and transform the BHO into the Black Student Organization. Enna has remained active as an alumna, including serving as a Simmons trustee and as president the Alumnae Association Executive Board.
Simmons' Office of Advancement nominated Enna for the 2022 Alumnx Service Award.