Faculty Spotlight
Adjunct Caryn Anderson '04MS Selected as Fulbright Specialist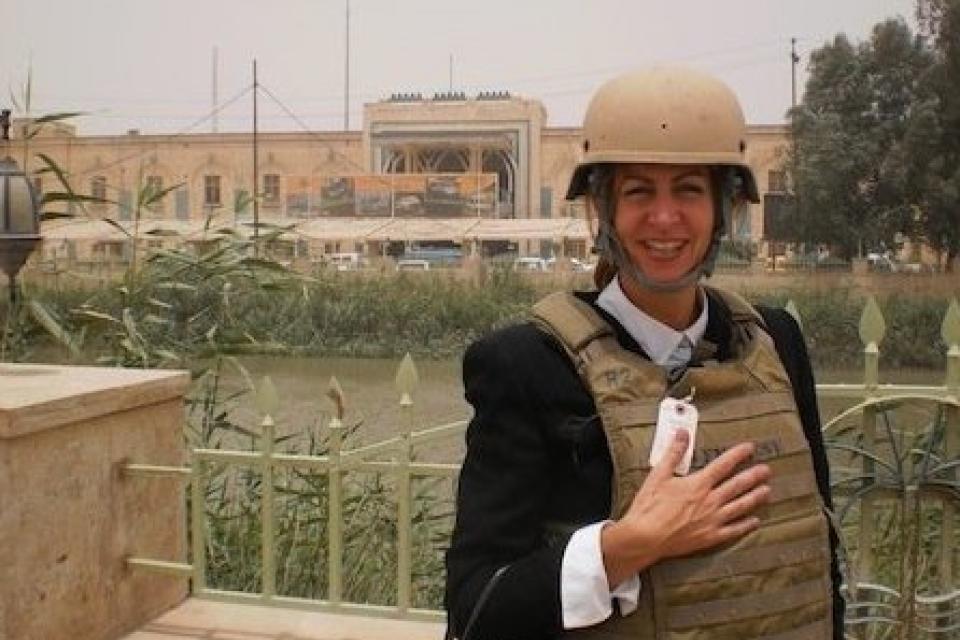 Adjunct Faculty Caryn Anderson '04MS is exploring possible projects with universities, nonprofits and government departments all over the world.
Adjunct Faculty Caryn Anderson '04MS was accepted to the U.S. Fulbright Program as a Fulbright Specialist. The Fulbright Specialist Program offers U.S. academics and established professionals the opportunity to attend two- to six-week, project-based exchanges at host institutions across the globe. The Fulbright Specialist may visit institutes of higher education, government, medical or cultural institutions, or non-governmental organizations including issue-centered think tanks.
Anderson will be on the Fulbright Specialist Program roster for three years and is eligible to participate in one project every two years. She is exploring possible projects with universities, nonprofits and government departments in Iraq, Pakistan, Brazil, Namibia, and Armenia.
In Armenia, Anderson is working with Muskie Fellow Arman Arakelyan '07MS, Operations Manager at the Entrepreneurship and Product Innovation Center at the American University of Armenia (AUA), lecturer in Human Computer Interaction (HCI), Information Visualization and Design Thinking in the College of Science and Engineering at AUA, and a doctoral candidate in HCI at Tallinn University. They are crafting a project proposal to strengthen research and library capacity throughout Armenia's higher education network.
In Iraq, Anderson is exploring project possibilities at the University of Anbar with SLIS Alumnus Falah Rashid Almosalhi (PhD 2012). Dr. Falah is currently Director of the Central Library at the University of Anbar as well as Professor and Director of the Avicenna Center for E-Learning. They are considering library management and workforce capacity building activities, which can leverage the work she and Michèle Cloonan have been conducting with University of Kerbala librarians in a nearby province.
Of this opportunity, Anderson says, "Since getting my master's at Simmons, I've had the most amazing opportunities to work all over the world in library and information services. The best part of my work with public and academic library and research colleagues in developing countries has been how grateful they are for every bit of assistance. Our colleagues are smart, motivated, and engaging professionals, but they have virtually no resources for training or consultation to improve themselves and their organizations and take advantage of modern developments in our field. I'm so thrilled to be a part of the Fulbright Specialist program, which provides practical capacity development assistance in all fields and strengthens long-term relationships between institutions and countries."
Anderson welcomes inquiries about the Fulbright Specialist Program from potential host institutions and other professionals interested in applying to be specialists. She teaches Technology for Information Professionals and is co-leading a capacity building project for librarians at the University of Kerbala in Iraq with Professor and Dean Emerita Michele Cloonan. She is also Associate Editor of Library and Information Science Research.