Campus & Community
5 Boston Spots You Can't Miss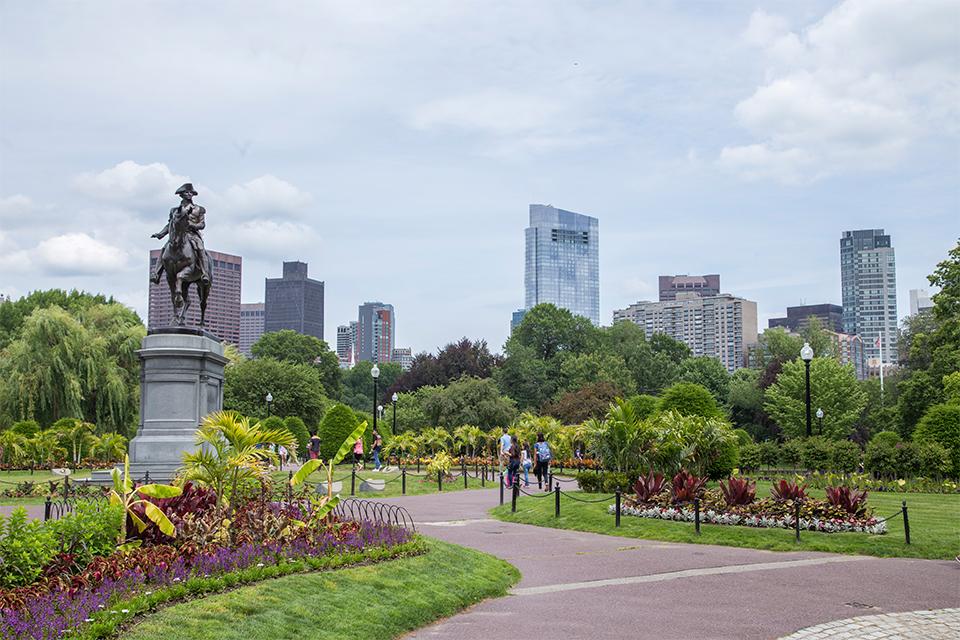 We asked a few of our Orientation Leaders to share their favorite Boston destinations!
We're right in the heart of Boston, and there's so much to do and see in this city. Our Orientation Leaders, Delaney Roberson '20, Josephine Tran-Vong '21 and Emily Mills '19, told us their favorite places to visit during the school year. Here are just a few of the many iconic Boston landmarks that you can't afford to miss while you're here.
1. Museum of Fine Arts
There's tons to do right around the corner from the Simmons campus. Just steps from our front door, you can take in some of the greatest pieces of art in the world at the Museum of Fine Arts (MFA). And you won't have to worry about admission — Simmons students can visit free of charge!
"I think the MFA is perfect for gloomy days. Whenever I feel overwhelmed or stressed, the calming atmosphere is just what I need."
- Delaney Roberson '20
2. Fenway Area
Although we love watching the Red Sox play at Fenway Park, there's much more to this area than baseball! Just steps away from our Residence campus, there's great shopping and restaurants for Simmons students to enjoy. 
"I love Fenway area. There's a two-story Target and a ton of places to eat — my favorites are El Pelón and Thornton's on Peterborough Street!"
- Emily Mills '19
3. Boston Public Library
Founded in 1848, the Boston Public Library is the first free municipal library in the United States! Not only is the building beautiful, the courtyard is a great place to study outdoors. Located in Back Bay, this area is known for its architecture — from the iconic Boston brownstones to Trinity Church, you'll find several beautiful buildings just steps away from the library.
"I love going to the Boston Public Library with my friends. There's always other college students so it's fun to meet new people!"
- Josephine Tran-Vong '21
4. Boston Public Garden
Established in 1837, the Boston Public Garden was the first public botanical garden in America. Enjoy the outdoors while never leaving the heart of the city — and while you're there,  take a ride around the garden's lagoon on a historic Swan Boat!
"I have many places that I would like to explore further in Boston, but I will always be up for a trip to the Boston Public Garden. The Public Garden is especially gorgeous in the warmer months."
- Delaney Roberson '20
5. Downtown Crossing
Have some free time? Check out the Downtown Crossing area! Located next to the Boston Common, this section of the city has plenty of shops, restaurants and unique storefronts to keep you entertained. 
"I love the Park Street/Downtown Crossing area. Whether it's hanging out at the Common, or shopping at Primark, there's so much to do."
- Emily Mills '19