Elevating Alumnae/i Voices: The Intersections of Black Motherhood and Black Social Work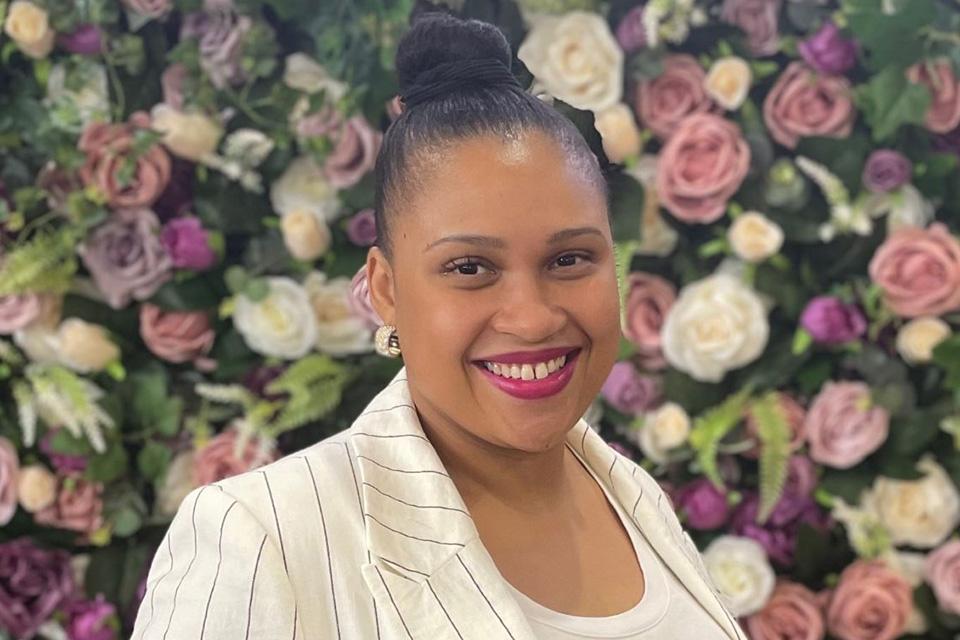 Tamara Leroy-London '16MSW, LICSW, Owner of Healing with Trust Therapy, LLC will explore the strengths and challenges of Black motherhood and Black social work and their intersectionality during the coronavirus pandemic. Black social workers have increased in demand over the past couple years, which has left many Black clinicians struggling between personal and work responsibilities. This in turn has compromised self-care practices and has disrupted the work/life balance, increasing feelings of imposter syndrome and even feelings of passive parenting. This presentation will apply critical race theory, ecological theory, and theoretical approaches of cognitive behavioral therapy to identify the dynamics of race in parenting and entrepreneurship through the lens of social work. Tamara will reflect on her personal experiences while raising a family, building a virtual group practice, and managing multiple responsibilities. She will demonstrate her commitment to uphold self-care, celebrate personal growth, and practice self-love.
The talk will be followed by a Q&A. There will be closing remarks from Jerrica Raspberry Lawson '17MSW, '26PhD, Co-founder and CEO of Kujichagulia (Kuji) Wellness Center.
SPEAKER BIO
Tamara Leroy-London '16MSW is a Licensed Independent Clinical Social Worker (LICSW) in the state of Massachusetts. She received her bachelor's degree in psychology from Regis College, and received her master's degree in social work from Simmons University. Tamara enjoys working with adolescents and adults and specializes in matters related to depression and anxiety through individual and group therapy. She is passionate about supporting underserved, urban communities and brings a cultural competent lens to the work she does as she is a first generation Haitian-American, and is fluent in Haitian Creole. She works full time in a community health center, and founded a small virtual group practice, Healing with Trust Therapy, in 2020. For self-care, Tamara enjoys watching Netflix, eating ice cream, and spending time with her husband, two small children and friends.
This event is being co-hosted by the School of Social Work Alumni Board, the School of Social Work of the College of Social Sciences, Policy and Practice, and the Office of Advancement of Simmons University. Please contact [email protected]​ons.edu or 1-800-831-4284 if you have questions about this event.
1.5 CEUs will be available with this event.