Todd Herrmann
Professor of Practice and Director of the Undergraduate Programs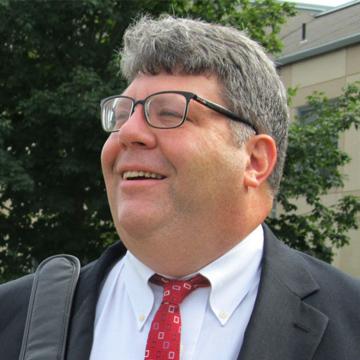 Education
M.B.A., The Wharton School (University of Pennsylvania)
A.B., Dartmouth College
About Me
Todd Herrmann joined the Simmons faculty in 2017 with significant experience leading strategy and business development for organizations in the health care and non-profit sectors in particular.
His recent consulting engagements include the development of a strategic plan for a $30 million community-based mental health agency; analysis of physician recruitment needs by specialty for several area health systems; valuation and financial due diligence of a potential acquisition of a skilled nursing facility; and facilitation of board and senior management planning retreats for an arts organization and a $15 million conference data technology company. Mr. Herrmann brings this professional practice experience into the classroom in his undergraduate and MBA strategy courses.
Mr. Herrmann has 30 years' work experience in the field including leadership positions in strategic planning with Boston Children's Hospital, the Spaulding Rehabilitation Network, and Southcoast Health System in Fall River/New Bedford. As Vice President of Planning and Business Development for Spaulding Rehabilitation Hospital - Cape Cod, he was responsible for developing and managing the operations of all outpatient programs in addition to leading the marketing, physician relations, facilities, and corporate compliance functions. He has served as president of the New England Society for Healthcare Strategy and is a frequent contributor to the Society for Healthcare Strategy and Market Development.
Todd Herrmann's Curriculum Vitae
What I Teach
Undergraduate Courses
BUS 220 Introduction to Health Systems
BUS 229 People, Planet, and Profits
BUS 340 Strategic Management 
Graduate Courses
MBAHO 424 Healthcare Marketing
MBAO 440 Strategic Management
MBAHO 443 Healthcare Strategic Management
MBAO 573 Marketing in the Age of Social Media
DPT 743 Principles of Practice Management
Research/Creative Activities
Developed materials for and conducted over 20 board retreats and created hundreds of reports and presentations for healthcare consulting clients.
Co-presenter, "If You Build It, Will They Own It: Physician Engagement in Service Line Planning", concurrent session at SHSMD national conference (September 2016).
Co-editor, "Insights from the SHSMD Executive Dialogue: Discover What's Possible" regarding market disruption, patient experience, and clinical transformation (March 2016).
Co-presenter, "Medical Staff Development Planning: Reading Between the Lines", NESHS webinar (February 2016).
Co-presenter, "Doesn't Just Happen: Beyond Traditional Techniques in Medical Staff Planning", concurrent session at SHSMD national conference (October 2013).
NESHS Program Committee member developing and convening recent conferences on partnerships, post-acute care, regulatory change, and volume-to-value