Announcement
School of Business Launches New Minor: Leadership for Social Impact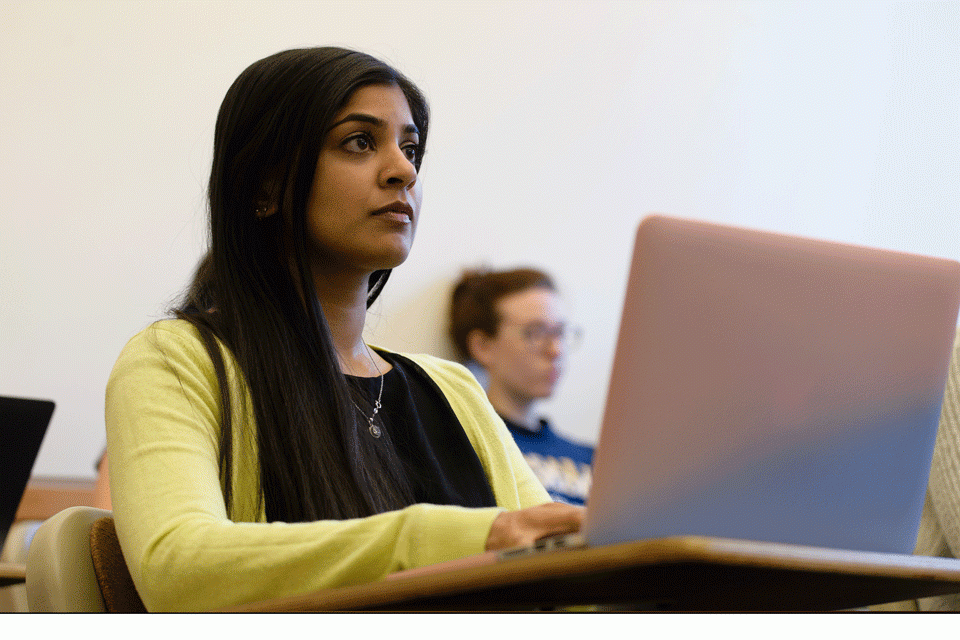 So many Simmons students are committed to driving positive social change and working toward social justice. The courses are highly interactive, with experiential exercises and projects that enable students to focus on the social issues they are most interested in addressing.
— Professor Mary Shapiro
This fall, the School of Business is launching the Leadership for Social Impact minor, enabling undergraduate students to develop critical business skills as social justice leaders. Students who are interested in meaningful social impact will be able to apply the knowledge from this minor to the work of any mission-driven organization, regardless of professional interest.
"We will focus on team building, communicating persuasively, driving change, advocating, and providing feedback," says Mary Shapiro, Professor of Practice in the School of Business. "For effective social change, those are essential skills in bringing people together to work towards a goal. It's also essential to understand how organizations function, how they are structured, and the implications and actions for driving diversity, equity, and inclusion efforts."
The minor was established in response to the number of Simmons students dedicated to social change and will teach critical skills required for sustainable impact. It complements any major, with highly interactive courses that will tap into students' interest, focusing on social issues that inspire them to envision a new future.
"So many Simmons students are committed to driving positive social change and working toward social justice," says Shapiro. "The courses are highly interactive, with experiential exercises and projects that enable students to focus on the social issues they are most interested in addressing."
Todd Herrmann, Professor of Practice, Undergraduate Program Director for the School of Business, believes this minor will also support cross-disciplinary interests. "These business skills can be applied in student's intended fields and will supplement their course of study."
This minor is intended for students with a passion for social justice who would like to enhance their overall learning by amplifying their skills for understanding and leading organizational change. Required courses include:
BUS 100 – Intro to Business and Management
BUS 137 – Entrepreneurial Mindset
BUS 234 – Organizational Communication & Behavior
The remaining two courses are electives from the School of the Business and can be selected from a variety of topics depending on the student's interests and needs, such as "Human Resource Management," "Diversity, Equity, and Inclusion," "Negotiations," "International business," "Corporate Social Responsibility." and "Socially-Minded Leadership."