Naila Russell
Assistant Professor of Practice and Director of Advanced Practice - FNP Program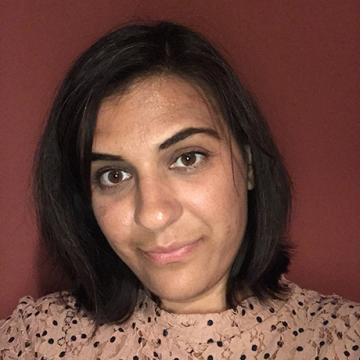 Education
Northwestern Michigan College: ADN
University of Phoenix: BSN
University of Michigan-Flint: DNP
License/Certifications
Registered Nurse: MA, MD
Certified Registered Nurse Practitioner: MD
Family Nurse Practitioner: ANCC
About Me
I have been affiliated with the graduate nursing program since fall of 2015. I have had the experience of teaching throughout the program as well as developing curriculum for a number of [email protected] courses. Before transitioning into the role of Interim Director of Advanced Practice, I was the course coordinator for NURP 450.
I am passionate about the role that nurse practitioners play in shaping the health care system and believe that nurse practitioners are the future of primary care in the United States. My goal is for every Simmons graduate nursing student to leave our program prepared to advocate for social justice in health through patient care and professional leadership.
I strive to achieve this goal for myself in my clinical practice, professional advocacy, and post graduate education.
What I Teach
NURP 450: Healthcare Systems: An Interdisciplinary Perspective
NURP 670: Health Policy
Area of Expertise
Research/Special Projects
Fellowship in Health Policy and Media, the George Washington University Center for Health Policy and Media Engagement
Harvard Medical School Media and Medicine Program
Publications/Presentations
Living with COVID-19: voices from the grassroots. Journal for the American Association of Nurse Practitioners. doi: 10.1097/JXX.0000000000000607
Why Nurse Practitioners Need Virgin River's Melinda Monroe, APRN The Journal for Nurse Practitioners 2020-04 | journal-article
DOI: 10.1016/j.nurpra.2020.01.015
America Needs Nurse Practitioners to Advocate for Social Justice The Journal for Nurse Practitioners 2020-10 | journal-article
DOI: 10.1016/j.nurpra.2020.06.024
Misinformation During COVID: How Should Nurse Practitioners Respond? The Journal for Nurse Practitioners 2021-04 | journal-article
DOI: 10.1016/j.nurpra.2021.03.013
Professional Affiliations & Memberships
President-elect for the Nurse Practitioner Association of Maryland
Southern District Director for Nurse Practitioner Association of Maryland
Board Member for Nurse Practitioner Association of Maryland
Legislative Committee member for Nurse Practitioner Association of Maryland
Member of Sigma Theta Tau
Member of American Association of Nurse Practitioners