Jessica Sedgwick
Adjunct Faculty
School of Library and Information Science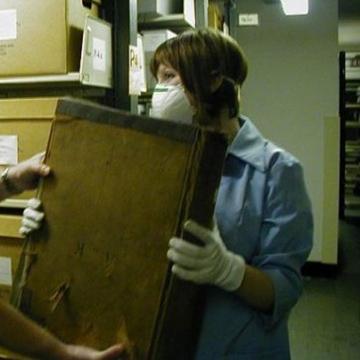 About Me
Jessica Sedgwick is an archivist with a passion for using technology and innovative methods to provide broad, user-friendly access to primary sources for new and traditional audiences. Jessica is the Collections Services Archivist at the Center for the History of Medicine, Harvard Medical School, where she leads an innovative program for establishing physical and intellectual control over the Center's internationally renowned holdings, from accession through final processing and description.
Jessica has a broad range of experience in the archival field, having worked previously in reference and instruction, outreach, digitization and metadata, born-digital collections management, acquisitions and collection development, and fundraising and grant planning. Prior positions include Metadata Project Manager for the Boston Library Consortium, Associate Archivist for Reference and Digital Collections at the Moakley Archive and Institute, Archivist for Women in Medicine at the Center for the History of Medicine, and Manuscripts Processor at the University of North Carolina at Chapel Hill's Southern Historical Collection.
Jessica earned her MLS at UNC-Chapel Hill in 2008 (go heels!), and is an active member of New England Archivists, most recently serving on the executive board and volunteering with the Mentoring Program. Jessica has taught Archival Access & Use (LIS 440) since 2011.