Gretchen Dittrich
Associate Professor of Practice, Chair of the Behavior Analysis Department and Director of the Master's Program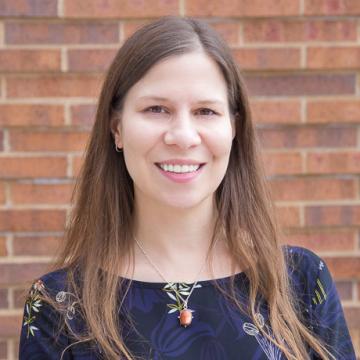 Education
PhD in Behavior Analysis, Simmons University
MS in Applied Behavior Analysis, Northeastern University
BS in Psychology, University of Nevada, Reno
BS in Spanish, University of Nevada, Reno
License/Certifications
Licensed Board Certified Behavior Analyst (LABA) in Massachusetts
Board Certified Behavior Analysts, Doctoral-level (BCBA-D)
About Me
Dr. Gretchen Dittrich is an Associate Professor of Practice and the Director of Mentoring and Supervision in the Department of Behavior Analysis at Simmons University.
Dr. Dittrich has been working with individuals, caregivers, families, and school systems since 1998. Her research interests include behavioral medicine and health promotion (including the prevention and amelioration of obesity and inactivity), functional analysis of complex behaviors, social skill training, the application of behavior analytic methodologies to higher education, and verbal behavior.
Dr. Dittrich is the current chair of the Behavioral Medicine Special Interest Group of the Association for Behavior Analysis International (ABAI).
Area of Expertise
Behavioral Medicine
Functional Analysis of Complex Behavior
Supervision
What I Teach
BEHV 427 Methods for Changing Behavior I
BEHV 434 Methods for Changing Behavior II
BEHV 450, 451, 452, 453, 454, 455 Supervised Fieldwork courses
BEHV 465 Verbal Behavior
DABA 625 Advanced Functional Assessment and Analysis
DABA 635 Behavioral Medicine
DABA 640 Professional and Scholarly Activity
DABA 690, 699 Dissertation Lab