Faculty and Research
At Simmons School of Social Work, you will learn from faculty who are leaders in their fields, mentors in and out of the classroom, and nationally recognized scholars in social work. Our faculty conduct research that addresses social issues, works to create equity and justice, and advances social work teaching and practice.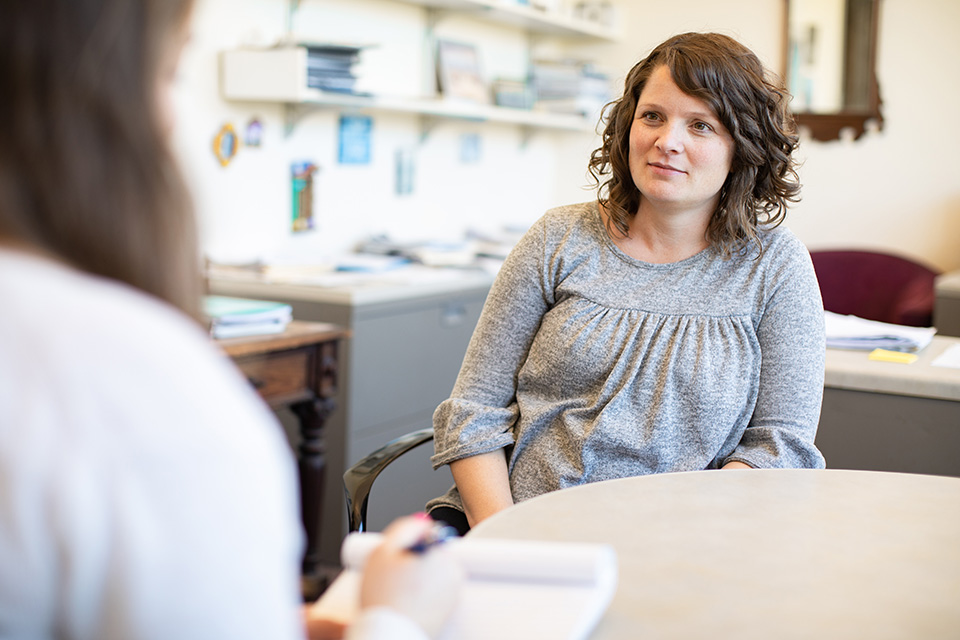 Our Faculty
Our faculty are world class scholars who do research that addresses social issues, works to create equity and justice, and advances social work teaching and practice. As shown through their publications, funding, and engagement in sharing their work with a variety of audiences, our faculty are respected leaders in the field.
Faculty lead our simulation experiences to provide students with opportunities to practice clinical skills. As active and prolific scholars, their research works to solve social challenges, advance the field of social work pedagogy, and change practice.
Meet Some of Our Faculty
Joanna Almeida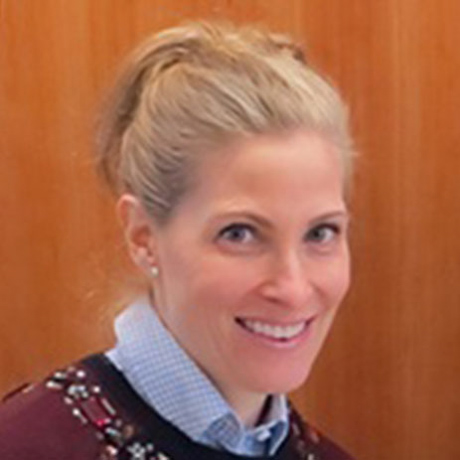 "I do research to shine a bright light on systemic social injustices that contribute to inequities in health. In a way, research is like putting together the pieces of a puzzle to more fully understand a phenomenon that needs to be addressed. My goal in doing research is to understand the fundamental causes of health inequities, so that social conditions can be changed to promote population health." Dr. Almeida's research was cited in the 2016 U.S. Supreme Court decision, United States of America et al vs. State of Texas et al, in an Amicus Brief to support the DACA program for LGBTQ youth."
- Joanna Almeida, Associate Professor of Social Work
---
Johnnie Hamilton-Mason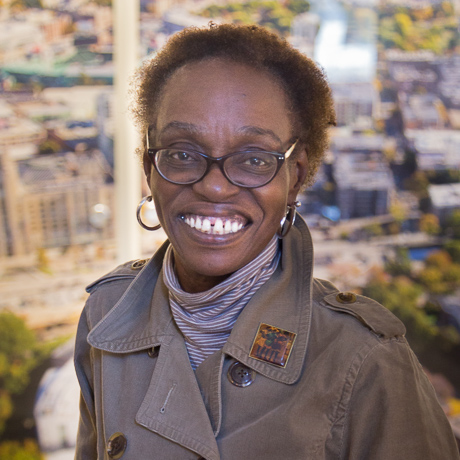 "Research is meaningful to me because I am interested in developing theories and complex interventions targeting the root causes of problems faced by clients. I aim to build knowledge that shapes and advances solutions to the challenges of widening inequality—examining the structural and systemic forces at work."
- Johnnie Hamilton-Mason, Professor of Social Work and Eva Whiting White Endowed Chair
---
Hugo Kamya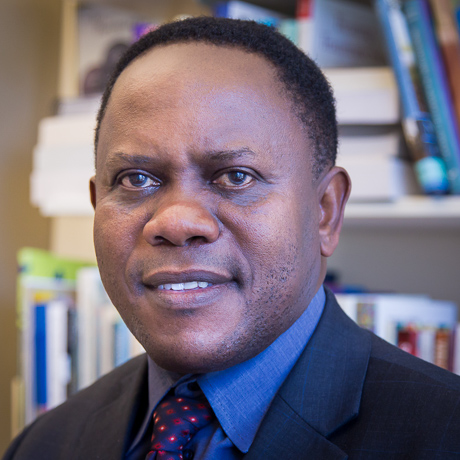 "My research focuses on the social determinants of health, health disparities and other factors (e.g. gender, race, immigrant status, social networks, stress, war, poverty, transactional sex, HIV risk) on the health of youth. Primarily, I have examined youth transitions into adulthood, using youth-led focus groups and community based participatory research. Current research involves youth transactional sex and HIV risk, youth, stigma and mental health; and immigrant youth and successful academic achievement. Another current research activity is the exploration of pathways to leadership for foreign born and people of color in human services."
- Hugo Kayma, Social Work Alumni Fund Endowed Chair and Professor of Social Work
---
Jennifer Putney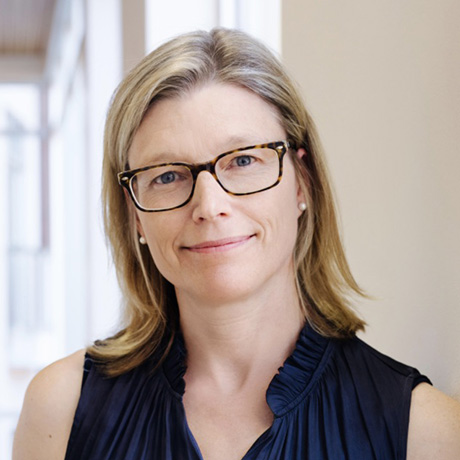 "My research is intricately connected to my clinical practice and teaching. I draw on my many years of social work practice to inform my research projects, and in turn, my research informs how I teach. My research focuses on the behavioral health of gender and sexual minority populations over the lifecourse, with particular attention to suicide risk and substance use. I am also deeply curious about social work pedagogy and engage in research that helps us develop evidence-based teaching approaches, including simulation-based learning."
- Jennifer Putney, Associate Professor of Social Work
---
Kristie Thomas
"I feel strongly that I have a responsibility to the social work profession to generate empirical evidence that will build our knowledge base and inform practice. Research allows me to tell stories with data –stories can be used to explain and illuminate some of society's most intractable social problems. My research and teaching constantly inform one another. I have a treasure trove of examples from my research and evaluation projects that I use to breathe life into the course content and increase student learning. Likewise, learning from students about what they are experiencing in the field helps to influence my ability to interpret my research findings and place them in the context of current issues."
- Kristie Thomas, Associate Professor of Social Work
See a complete list of faculty profiles in the School of Social Work.
---
Research at the School of Social Work
Faculty engage students in research to advance their knowledge, develop their skills, and address social issues. At Simmons, our research is aimed at changing lives and creating lasting change.
Center for Innovation in Behavioral Health Education and Research (CIBER)
The Center for Innovation in Behavioral Health Education and Research (CIBER) builds on the national leadership of Simmons Social Work faculty in advancing research, practice, and teaching in behavioral health. The Center focuses on innovation in three main areas: substance use education and research, with a particular focus on vulnerable and underserved populations; technology, including patient simulation and telebehavioral health; and behavioral health workforce development in the emerging model of integrated primary care and behavioral health in urban and rural areas. CIBER aims to be the epicenter of innovation in the arena of emerging technologies and clinical social work practice.
Student Engagement in Research
Through the SSW's ambitious Social Work Fellowship program, MSW and Ph.D students receive stipends to collaborate with Social Work faculty on their research projects. Students get hands on experience with all parts of the research process; indeed, several students have earned co-authorship on faculty publications. Recent Social Work Fellowship research topic areas include: community based participatory research with domestic violence agencies; substance use in the LGBTQ population; cancer screening with women of color and community services for immigrant populations.