Meet Interim Dean Diane Grossman
Diane Grossman is the Interim Dean of The Gwen Ifill College of Media, Arts, and Humanities.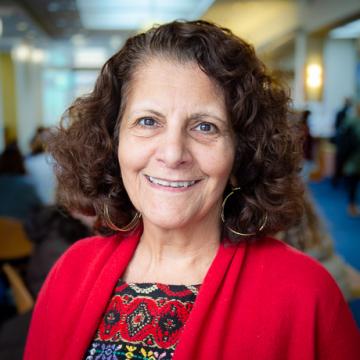 Diane received her Ph.D. in Philosophy from New York University, where she was an Ida Parker Bowne Scholar. She is a Professor of Women's & Gender Studies and Philosophy, Chair of the Philosophy Department, and Director of the Honors Program. Grossman has served Simmons as Chair of both departments, as Director of Academic Advising, and as Associate Dean and Dean of the College of Arts and Sciences. She is the author of Existentialism and the Philosophical Tradition, Looking at Gay and Lesbian Life, and numerous articles and essays on ethics, feminist theory, and cultural studies. Her areas of specialization are Continental philosophy, feminist theory and applied ethics.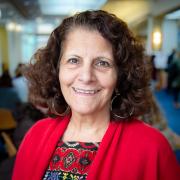 Diane Grossman
Interim Dean, The Gwen Ifill College of Media, Arts, and Humanities