First-Year Student Visit Options
See our beautiful campus for yourself! Take a tour and meet with current students and admissions counselors. 
Come check out Simmons University for yourself!
You can tour campus, sit in on a class, learn about financial aid, and check out our athletic teams and student activities. 
If you're looking to bring your group of 10 or more high school students, fill out our Group Tour Request Form!
Visit Options
Information Session and Campus Tour
We offer our information sessions and campus tours at 9:15am and 1:15pm every weekday during the spring and fall semesters. We have one information session and tour offered at 9:00am on select Saturdays.
College Interview
While Simmons doesn't require an interview for admission, we do encourage you to schedule one. It's the best way for you to get to know Simmons, and for us to get to know you!
Classroom and Faculty Visits
You're welcome to sit in on a class at Simmons University. Let us know what subjects you're interested in checking out, and we'll make it happen! You can also meet with a faculty member to chat about academics at Simmons. See class options.
Class availability is dependent upon scheduled exams and field trips. These visits must be requested two weeks in advance.
Overnight Stays
Only available Monday - Thursday nights
Interested in getting an inside look at what it's like to be a Simmons student? Come spend the night! We'll match you with a current student who will host you in their room on campus.
These visits must be requested two weeks in advance.
Financial Aid Appointment
Meet with a Financial Aid Counselor and learn more about your options for financing your education.
Athletics and Activities
We can arrange for you to meet with athletics coaches, program directors, and students who are involved in activities that interest you.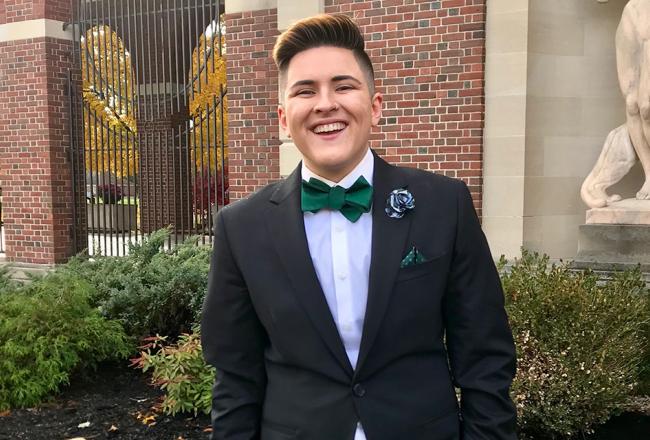 Virtual Tour
Watch Kaitlin Maloney '19 as she takes us on a tour of Simmons University!
See More Videos
Undergraduate Admission Events