Marketing
Our students are on the cutting-edge of marketing theory, developing innovative social media campaigns and engaging in the ongoing online conversation.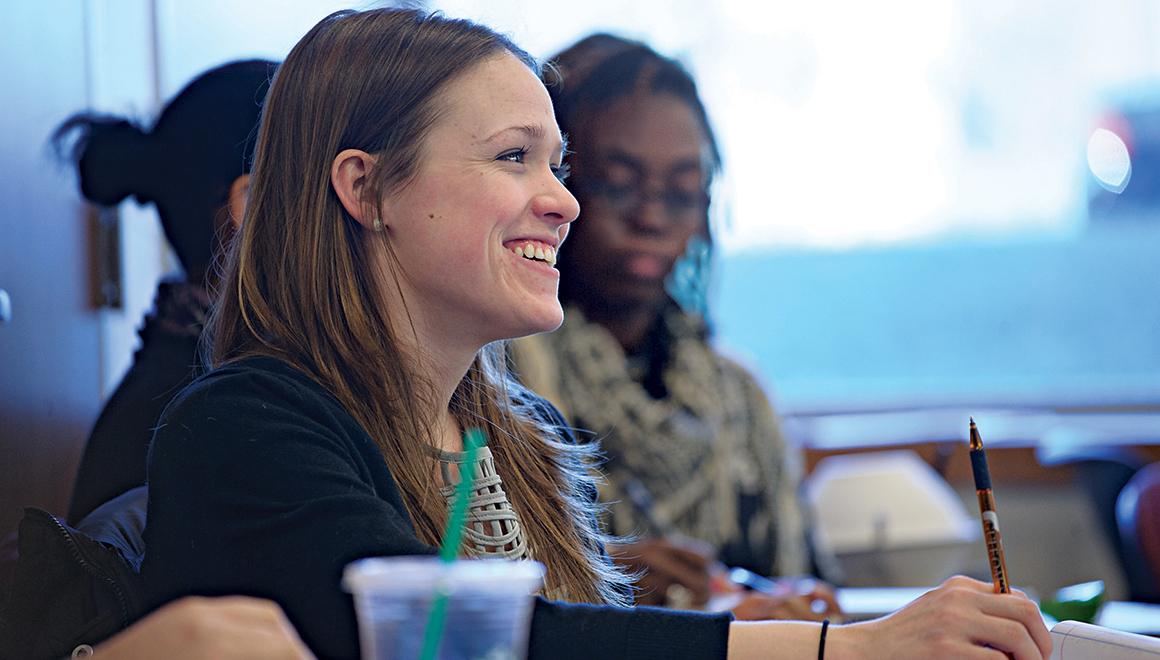 The marketing landscape is constantly changing — be part of the evolution
Our students work in teams to gather, analyze and draw conclusions from industry and market data and craft marketing plans for local organizations. You'll learn to design clever and compelling marketing campaigns that reflect your understanding of branding and consumer behavior.
Through internships at industry leaders like Boston Children's Hospital and Brown Brothers Harriman, you'll solve complex, real-world marketing situations — and become a confident leader, brand steward and marketing expert.
Our faculty are seasoned practitioners, drawing on their extensive knowledge to prepare you for the modern day marketing field. Our alumnae excel in every industry, finding positions are organizations like Mullen, Tory Burch, Digitas and FleishmanHillard.
Internships are a key component of the marketing program. Our students work in marketing departments and agencies in the greater Boston area and beyond, including recent internships at Callanan & Klein Communications, WGBH Educational Foundation, State Street Global Advisors, and Kel & Partners. 
Internships encourage students to sharpen their skills, refine their career interests, build their resumes, and develop important relationships.
Beta Gamma Sigma and Alpha Delta Sigma
Beta Gamma Sigma (BGS) is the premier honor society for students enrolled in business and management programs accredited by AACSB (The Association to Advance Collegiate Schools of Business). An undergraduate student becomes eligible for membership in the second semester of junior year. The top 10% of each undergraduate class, ranked by GPA, are invited to join. The Society's mission defines this lifelong commitment to its members' academic and professional success: to encourage and honor academic achievement in the study of business, to foster personal and professional excellence, to advance the values of the Society and to serve its lifelong members.
Alpha Delta Sigma (ADS) is a national honor society sponsored by the American Advertising Federation. It recognizes and encourages scholastic achievement in advertising and marketing studies. The requirements are that the student must be current in dues membership, be a senior or rising senior, have taken at least two advertising or marketing courses, and have a minimum undergraduate GPA of 3.25.
Alpha Mu Alpha
Since its inception in 1937, the American Marketing Association has remained committed to the advancement of excellence in the field of marketing. It was this commitment, which fostered the establishment of the national marketing honor society, Alpha Mu Alpha during the spring of 1981.
So you know that Simmons is a great place to be, you've learned about our programs, maybe even come for a visit...now you're ready to apply! Let's get started.