Sarah Pratt Martin
Adjunct Faculty
School of Library and Information Science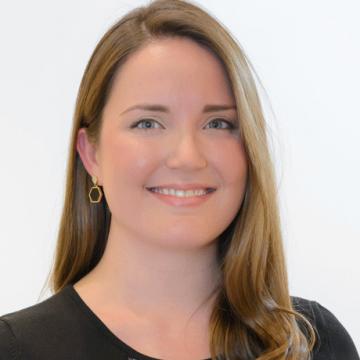 About Me
Sarah Pratt Martin came to Simmons in 2019 after seven years as an archivist at Boston University, before which she held various positions at both the John F. Kennedy Presidential Library in Boston and MIT's Institute Archives and Special Collections in Cambridge, MA. Pratt Martin became interested in archives while studying abroad in Rome, Italy where she had an internship at the National Archives of Italy (Archivio Centrale dello Stato). Pratt Martin also taught as an adjunct at SLIS from 2016 to 2019, teaching LIS 438: Introduction to Archival Methods and Services both on campus and online.
Pratt Martin is a graduate of Simmons SLIS, where she earned an MLIS with a concentration in Archival Management, and holds MicroMasters in UX Research and Design from UMichigan. Before Simmons, she received her BA in History and Political Philosophy at Trinity College, Connecticut.
Pratt Martin has been an appointed member of Society of American Archivist's Committee on Research, Data, and Assessment (CORDA) since 2019, and will serve as co-chair of the Committee through 2024.
Her teaching interests include archival studies; engaged learning; reference, outreach, and advocacy; and user instruction and experience. Pratt Martin also manages LIS curricular field experiences and practicums as part of LIS 438 and LIS 512.