Student Story
Yasmine Ebeed '20 Lands Her Dream "Nickternship"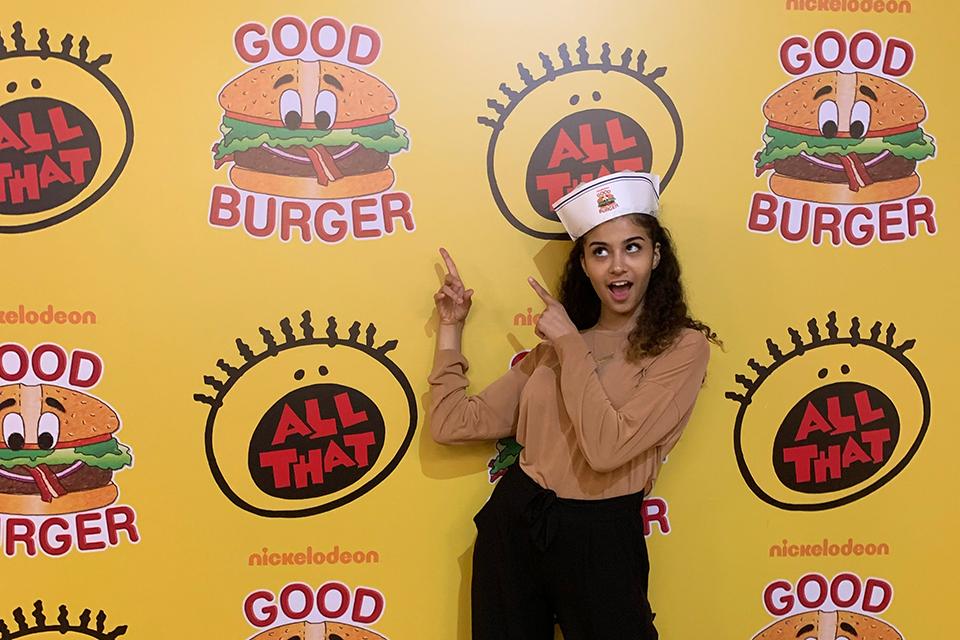 Once you get an internship, remember that this position is your job interview — you've made it into the doors, now's your time to impress!
Why did you pursue a degree in communications?
It's actually kind of funny because I started out at Simmons as a sociology major. I know, pretty different from communications. But I happened to find myself in a Visual Communications class and was like, is this what communications is? This is great! I want to do more of it. So I switched majors and I've loved it ever since!
Tell us about the process of getting the Nickelodeon internship. 
I have always been interested in working for an animation company. Nickelodeon has been my dream company for some time now, so I already knew that their internship program was something I wanted to pursue. As soon as applications were live, I applied. I was lucky enough to have an informational interview with a Nickelodeon employee at the NYC office, and he was kind enough to share his story and some insights into the company's culture and how things work there.
After my application though, it took a while for me to hear back. But in April I finally got a cold call (meaning I had no idea who was calling or that I was even going to be interviewed) and had to come up with answers to the interview right on the spot with no preparation. The interview went well and I moved on to the next round! I then had a Skype interview with the Teenage Mutant Ninja Turtle production team and the very next day they called me and told me I got the internship!
What were your responsibilities?
In production, a lot of your job is being the glue that holds everything together and helping the pipeline of the animation process move along! A lot of my responsibilities were administrative, like making sure everybody had updated copies of the production schedule. I was in charge of updating the episode guide, compiling design review lists for the executive producers of the show, putting approval stamps on approved designs, and sorting files within the server. One of my favorite parts though was going to meetings and seeing animatics in their early stages!
What did you learn from this experience?
I learned a lot about the animation industry and what everybody's roles within the animation pipeline are. Nickelodeon's internship offers a lot of programs and luncheons with executives and employees, so no matter what department you're in you get to learn bits and pieces of every department in the studio! One of my favorite experiences was getting to go visit Nickelodeon's live-action sets — I've always worked in animation so getting to learn how live-action works was really eye-opening! 
What advice would you give other students who are looking for internships?
I would say, apply for everything. Even if you don't think you're the most qualified, a lot of internships know that you are starting out and if you show that you're eager and willing to learn, oftentimes they'll give you a chance!
Other than that, I would say network, network, network! In the animation and film industry especially, who you know is really important and will get you further than you think. Also, once you get an internship, remember that this position is your job interview — you've made it into the doors, now's your time to impress! 
Do you have a favorite Simmons memory?
I can't pinpoint a specific memory, but I'll always love the community of the Communications Department! The Comm Lab is such a nice, creative space and I've really loved being a part of it.