Student Story
Why Miladys Perez '23 Chose CompleteDegree@Simmons for Computer Science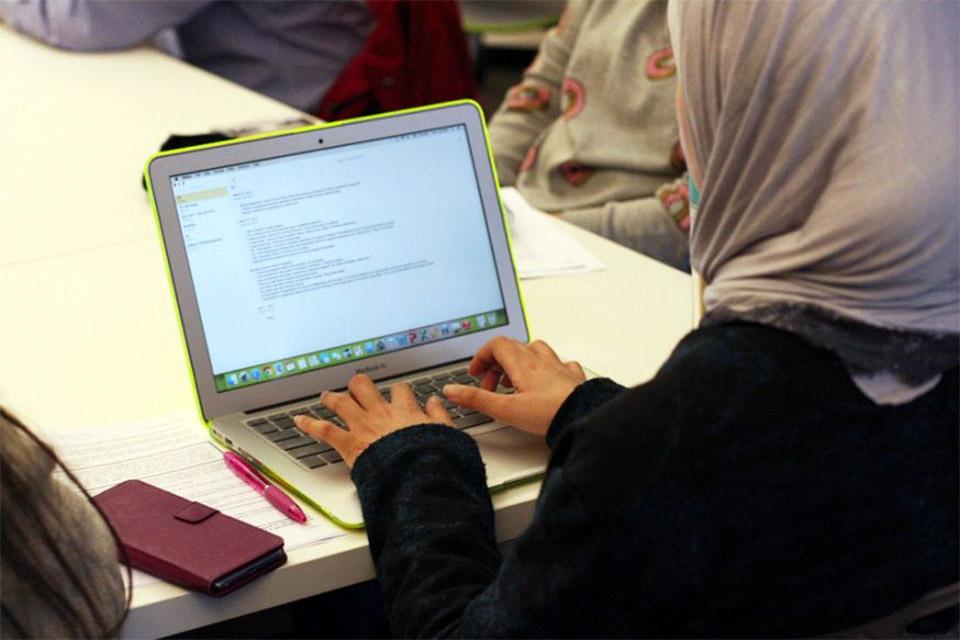 Why did you decide to attend Completedegree@Simmons?
I was looking for a program that would help me start a career in Computer Science (CS) and knew I didn't want to do a Bootcamp. I already had a liberal arts degree and I knew I wanted to return to school and major in CS. After researching a few second bachelor's programs I found CompleteDegree@Simmons. I found that this program offered the resources and support system that comes with a traditional college education along with the flexibility of online classes.
What inspired you to choose Computer Science (CS)?
My first degree is in religious studies. While I enjoyed studying history, people, and religion, I decided I wanted to transition out of non-profit work and into something that paid really well. I want a career that is really versatile, and I want to be a part of the future. That led me to CS. CS is a completely new field for me, I wanted to learn it from the ground up. I figured college was the best way to do that.
Tell us about your Complete degree experience thus far.
It's been really good, even better than expected! The program director, Associate Professor Aspen Olmsted, is really supportive. I enjoy the small, evening classes, and that it's all women. CS is such a male-dominated field, so being in such a supportive environment at Simmons allows me to ask questions in class and not feel intimidated.
Any advice for prospective students considering a return to school/online courses?
Make sure you have a really good internet connection! And a quality computer — not just an iPad, you need a workstation.
Also, use the tutoring services Simmons offers, and don't hesitate to reach out to your professors. Most of my professors have given me their numbers and emails so I can reach out to them at any time. Also, I took my Introduction to CS class with Adjunct Professor RoxAnn Stalvey, and she is amazing!
How is Simmons preparing you to become an everyday leader?
I ask many questions! At Simmons, I've learned not to be afraid to ask. You're never too old to learn something new. Because of my experience at Simmons, I may decide to continue my education after my bachelors degree.