Announcement
Simmons University Prepares for Presidential Transition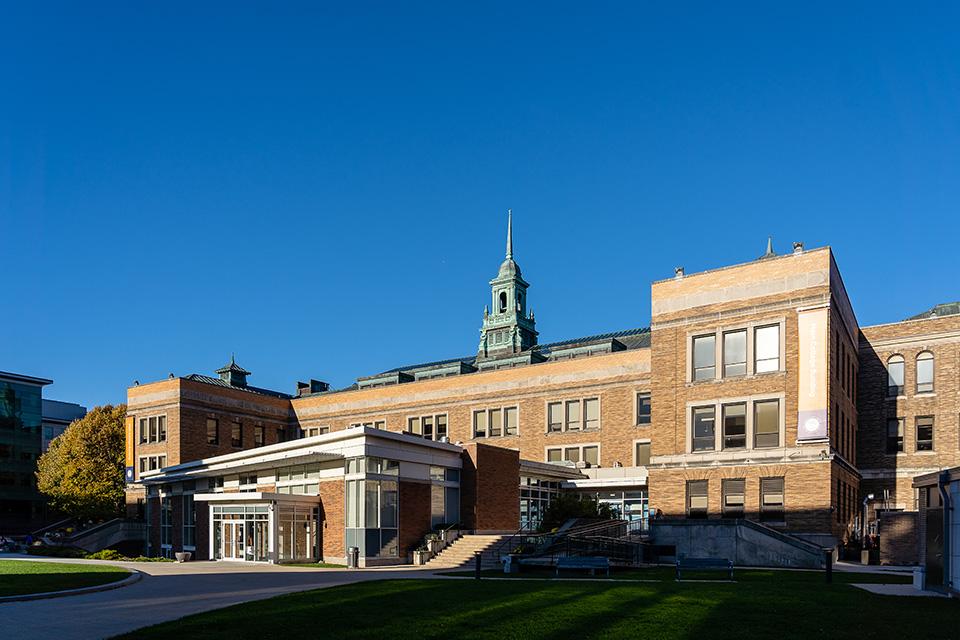 President Helen Drinan to depart June 2020
Simmons University today announced the start of a presidential search in anticipation of President Helen Drinan's long-planned departure in June 2020, after more than a decade of leadership. Drinan leaves a financially strengthened Simmons, which under her direction was an early adopter of distance learning, effectively expanding Simmons' reach and enrollment to all 50 states. During Drinan's tenure, Simmons has experienced record enrollment in its undergraduate program for women, and a doubling of enrollments in its graduate programs.
"Helen Drinan has been a progressive and transformative leader," said Board of Trustees Chair Regina M. Pisa. "Under her tenure, Simmons has experienced remarkable growth in on-the-ground and online enrollment, renewed investments in the university's campus and technology, and achieved a diversity of revenue streams unmatched in similar-sized institutions. Simmons stands strong today because of Helen Drinan's leadership."
Drinan began her presidency in 2008 as Simmons' eighth president. Simmons was facing severe financial challenges at the time, which was the brink of the nation's Great Recession. Drinan and her team made tough choices to reduce expenses and began to diversify revenues to strengthen the institution's financial flexibility. She also completed a $100 million fundraising campaign, a record achievement for Simmons. In addition, among her many achievements was an intensive strategic visioning and academic redesign, which resulted in four newly redesigned colleges and a change from Simmons College to Simmons University in September 2018.
"It has been my great privilege to serve as president of Simmons," said Drinan. "I am proud of what we've accomplished over the past decade and am eager to continue our work this year. With our engaged students, world class faculty, and innovative and hard-working staff, there is no limit to what Simmons can achieve."
Founded as a women's college in 1899, Simmons has evolved to become a complex urban university that is dedicated to innovative teaching and engaged learning in liberal arts and the professions. The result is a Simmons graduate prepared not only to work, but to lead in professional, civic and personal life.  
In leading the institution forward, Drinan has established herself as a national expert on women's education as a pathway to developing successful leaders, with her comments and writings appearing in numerous media outlets including National Public Radio, The Huffington Post, The New York Times, Wall Street Journal, The Boston Globe, and Boston Business Journal. Recent recognitions for her work advancing the mission of Simmons include the Abigail Adams Award from the Massachusetts Women's Political Caucus and the Rachel Carson Advocacy Award from Silent Spring.   
"The hard work we've been doing on our academic redesign, on real estate use and opportunities, on improving student services and retention, and on strengthening our academic programs has positioned Simmons very well for the present and the future," Pisa said. "Our next president will take over the leadership of a university that is strong and innovative, and one that remains true to its 120-year legacy of providing a practical, student-centered, transformational education."
Simmons has enlisted Isaacson, Miller to conduct a nationwide search for its next leader and has assembled a search committee comprised of trustees, faculty, alumnae/i, and students who will deliver final candidates to the Board of Trustees in early 2020.   
Learn more about Simmons University's presidential search.