Announcement
Simmons University to Partner with Doctors on Call to Address COVID-19 Misinformation and Health Inequities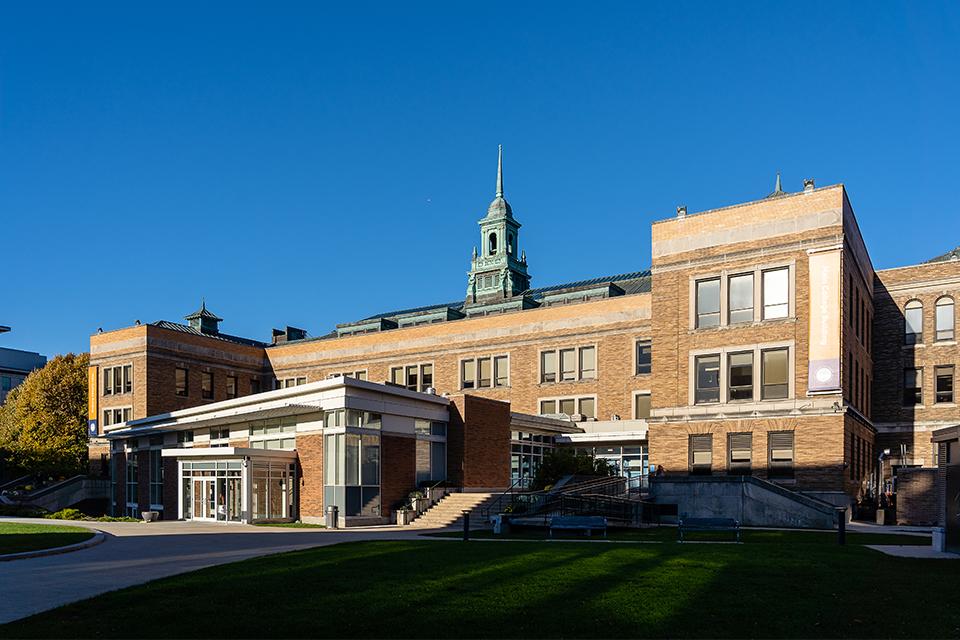 We're honored to receive this grant that will enable our university to support the
vital work #DocsOnCall is doing to help vulnerable and underserved
communities that are at greater risk from COVID-19.
— Professor Meenakshi Verma-Agrawal
Simmons University announced today that it has begun a project in partnership with Doctors on Call, COVID-19 (#DocsOnCall) to address misinformation and health inequities that are impacting vulnerable communities during the ongoing global pandemic.
The project is supported by a $250,000 grant from the W.K. Kellogg Foundation of Battle, Creek, Mich. The funding enables Simmons to support the work that #DocsOnCall is doing to provide accessible and accurate information about COVID-19 to underserved communities at greater risk of experiencing health disparities.
#DocsOnCall is a national grassroots information campaign launched in March 2020 as a result of the pandemic, and it is partnering with Simmons University's Gwen Ifill College of Media, Arts, and Humanities, the School of Social Work, the Master's Program in Public Health, and the President's Advisory Council on Diversity, Equity, and Inclusion for this project.
"It's no secret that one of the greatest challenges during this public health crisis has been combatting the massive amounts of COVID-19-related misinformation, which continues to threaten communities across the nation," said Meenakshi Verma-Agrawal, Assistant Program Director and Associate Professor of Practice at Simmons' Master of Public Health program. "Issues related to social justice and racial equity have been especially apparent during this pandemic. We're honored to receive this grant that will enable our university to support the vital work #DocsOnCall is doing to help vulnerable and underserved communities that are at greater risk from COVID-19."
#DocsOnCall has been working to share crucial information about the COVID-19 pandemic through targeted media programming, social media and public service announcements. This includes weekly "Health Wrap" episodes featuring interviews with medical professionals. The organization has already reached thousands of individuals and expanded its presence to include multiple social media platforms, such as Facebook, YouTube and Instagram. The partnership with Simmons will further expand this effort and provide citizens in vulnerable communities with the information and resources to better understand COVID-19 and make informed health decisions.
"This pandemic has highlighted how misinformation can exacerbate existing health disparities and lead to poorer health outcomes for traditionally underserved communities, and that's why this campaign is so vital," said Carolyn Sawyer at #DocsOnCall. "We're grateful to have funding from the Kellogg Foundation and support from our partners at Simmons University, who are bringing a variety of public health, social work and communications expertise to this effort."
The grant, which runs from September 1, 2020 through August 31, 2021, enables Simmons students to gain hands-on experience as they work to support #DocsOnCall and its mission of providing accurate and accessible information about the COVID-19 pandemic.
"Simmons is committed to the core values of diversity, equity and inclusion, and this project is helping to address some of the major disparities that exist with this pandemic," added Brian Norman, Dean of the Gwen Ifill College of Media, Arts, and Humanities at Simmons University. "This communications campaign will empower citizens to better identify COVID-19 misinformation so that communities can reduce the spread of this virus and better protect the health of residents."