Announcement
Simmons University Launches New Online Undergraduate Program for Adult Learners and Transfer Students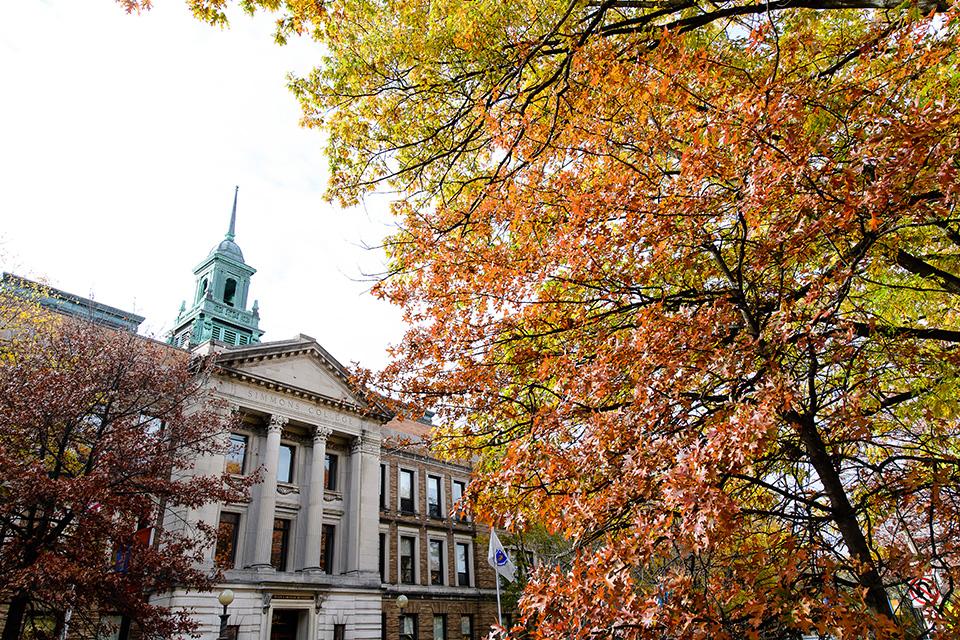 Simmons has been a longtime leader in online higher education and this new program enables us to reach a significant and often underserved demographic of students — adult learners — including many women who have had their educations interrupted.
— President Lynn Perry Wooten
Simmons University today announced the launch of [email protected], a new fully online undergraduate program geared toward adult learners and transfer students.
Simmons will offer four online undergraduate degree options beginning in May 2021 in high-demand programs: business and management, communications, computer science, psychology and social work. The program, separate and distinct from the on-campus undergraduate experience, makes Simmons' high-quality education that focuses on leadership and professional preparation more accessible to adult learners who identify as women.
"Simmons has been a longtime leader in online higher education and this new program enables us to reach a significant and often underserved demographic of students — adult learners — including many women who have had their educations interrupted," said Simmons University President Lynn Perry Wooten. "A Simmons education, with its unique focus on women's leadership and empowerment, is highly sought after, and this program allows us to better fulfill the mission that has defined our institution for more than a century."
Returning adult learners and transfer students who enroll in [email protected] will experience an intentionally-designed digital campus with programs that combine synchronous and asynchronous coursework in partnership with global education technology leader 2U, Inc. This includes live, face-to-face discussions, small group discussions and activities, high-quality video and audio, interactive coursework, and strong mentorship from faculty and staff.
"For nearly a decade, Simmons and 2U have designed and delivered life-changing online learning experiences to thousands of graduate students, and we're excited to bring that same level of quality and rigor to online undergraduate programs through [email protected] These affordable, career-enhancing, and academically rigorous offerings will provide women returning to college as adults the opportunity to pursue a flexible, high-quality bachelor's degree from one of the nation's most respected women's universities," 2U Co-Founder and CEO Christopher "Chip" Paucek said.
John Simmons founded Simmons more than a hundred years ago with the mission of helping women achieve financial independence. [email protected] is designed to build on this legacy and be accessible and attainable for women of all backgrounds and at all stages of life. By leveraging 2U's technology platform and support services, Simmons is able to make its high-quality education available to those who are unable to participate in the University's traditional on-campus undergraduate experience. Part-time degree program options will be offered. Up to 96 transfer credits will be accepted, including up to 24 credits for life experience.
"While the pandemic has resulted in many challenges for the higher education sector, it's also created an opportunity for Simmons to become more innovative and strategic," said Catherine Paden, Deputy Provost at Simmons University. "The expertise of our faculty and our experience in online learning are unique strengths that position our university well for future growth. And the investments we're making will enable us to emerge from this pandemic as a stronger and more competitive institution."
Simmons, a longtime leader in online learning, has worked in close partnership with 2U for nearly a decade to develop and deliver high-quality online graduate degree programs across critical fields like nursing, social work, and public health. These programs annually enroll more than 3,000 students from the Greater Boston region and around the nation who are experiencing transformative learning experiences and consistently excellent pedagogy — allowing them to make a real and meaningful impact in their local communities.