Announcement
Simmons University Faculty Member Awarded Grant to Treat Suicidal Ideation Among Adolescents Who Use Substances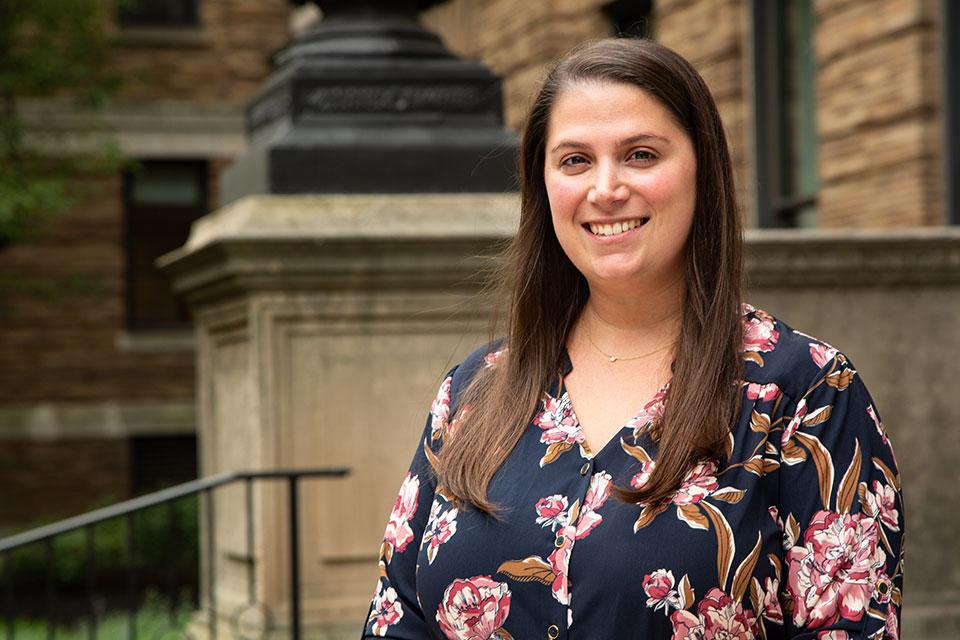 My hope is that we develop a treatment that will ultimately aid in the prevention of youth suicide and also help clinicians feel more comfortable treating patients with suicidal thoughts and behaviors in an outpatient setting.
Assistant Professor of Social Work Christina M. Sellers has received a Young Investigator Innovation grant of $89,992 from the American Foundation for Suicide Prevention. Sellers received this for her "Integrated Suicide and Substance Use Intervention for Teens who use Substances (iSITS)," a brief integrated substance use and suicide intervention that can be delivered in an outpatient setting. 
"I am honored and excited to receive this grant," says Sellers. "Although we know substance use is a risk factor for suicide, adolescents with problematic substance use typically receive outpatient substance use treatment, where suicidal thoughts and behaviors are rarely addressed in a comprehensive manner. To complicate things even more, substance use clinicians are often undertrained in how to work with suicidal patients."
"This vital research supports a severely at-risk population, and I am thrilled that Dr. Sellers' work has been recognized with this grant," said Dr. Valerie Leiter, Interim Dean of Simmons University's College of Social Sciences, Policy, and Practice. "Suicide is the second leading cause of death among youth ages 15-19, and this research has the potential to help us better understand the role of substance use in this tragic outcome."
With suicide as the second leading cause of death among youth ages 13-19, comprehensive, evidence-based treatment is sorely needed.
During the first year of her doctoral program, Sellers began working on an original study aimed at developing an integrated Alcohol and Suicide Intervention for Suicidal Teens (iASIST), along with colleagues from Boston Children's Hospital. When doing the study and meeting with patients, Sellars saw that youth were using more substances than just alcohol. Anecdotally, during their individual sessions, many participants shared how using substances increased their risk for ongoing suicidality.
Sellers became interested in understanding how substances, in addition to alcohol, increased the risk for suicide among a high-risk population. She led multiple secondary data analyses to explore how cannabis is a risk factor for continued suicidality. 
Around that same time, a new mandate under the Appellate Division of Boston Municipal Court stated that psychiatric patients may be held in the emergency department for a maximum of three business days. 
"If a psychiatric placement is not found within those three days, the patient is to be sent home, even if they remain unstable or suicidal," says Sellers. "Outpatient clinicians were forced to manage suicidal patients who would have otherwise been boarding for inpatient level of care." 
Using what she learned in the iASIST study, Sellers developed her research proposal for iSITS in direct response to this crisis.
"With suicide as the second leading cause of death among youth ages 13-19, comprehensive, evidence-based treatment is sorely needed," says Sellers. "This grant will allow me to work closely with clinicians and patients to develop an integrated suicide and substance use intervention. My hope is that we develop a treatment that will ultimately aid in the prevention of youth suicide and also help clinicians feel more comfortable treating patients with suicidal thoughts and behaviors in an outpatient setting."