Announcement
Simmons Joins National AmeriCorp Public Health Program to Support Survivors of Intimate Partner Violence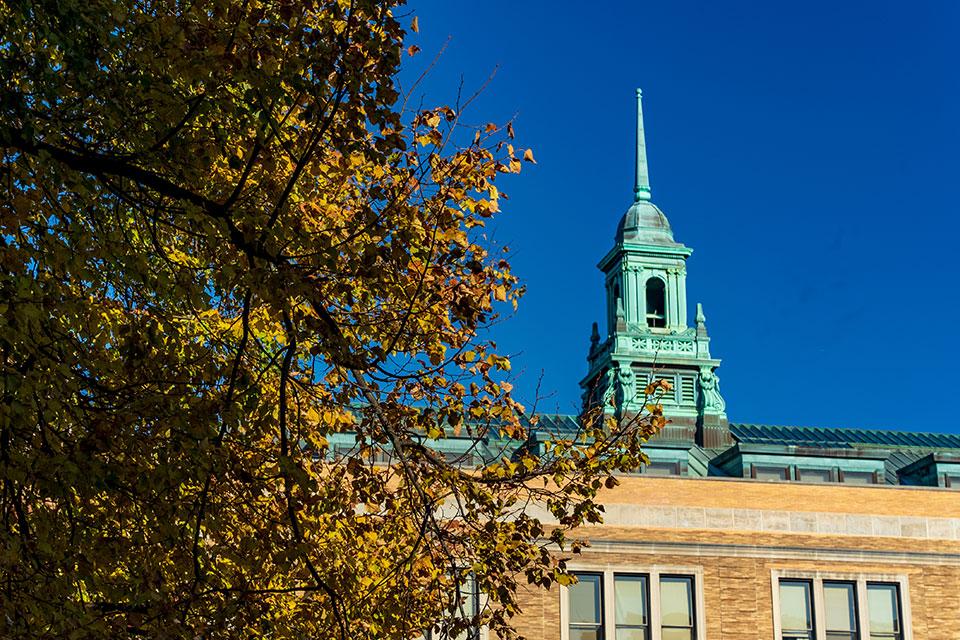 This innovative project has the potential to effect change at multiple levels of the ecological model, and I am proud that Simmons is joining this partnership.

- Associate Professor and MSW Director Dr. Kristie Thomas
Simmons University will be one of fourteen universities working with experts to improve the public health response. 
Simmons University School of Social Work announced today that is joining a grant-funded partnership with the Office of Gender-Based Violence at Arizona State University to expand Survivor Link through the Public Health AmeriCorps program. The project aims to improve the response to intimate partner violence by building capacity among community agencies. 
Simmons MSW students will join a cohort of 99 Survivor Link + Public Health AmeriCorps service members from across the United States. Survivor Link + Public Health AmeriCorps members will work closely with social work experts to build capacity in public health agencies. The goal is to improve knowledge about intimate partner violence and the use of evidence-based interventions for survivors to so that agencies and communities can provide sustained and effective intimate partner violence services. The program will also provide future social workers with pathways to public health related careers.
"This innovative project has the potential to effect change at multiple levels of the ecological model, and I am proud that Simmons is joining this partnership," said Associate Professor and MSW Director Dr. Kristie Thomas. "It's fantastic opportunity for our students: they can use the applied skills they are learning in our curriculum to improve system response to survivors of intimate partner violence, while also receiving a stipend and help with loan repayment." 
Dr. Thomas and Professor Eugenia Knight, Director of Onground Field Education, will manage the program at Simmons, which will include funding for field placements at local non-profits, training, and networking nationwide with other social work students dedicated to disrupting gender-based violence. 
"At Simmons, we are working to prepare students to help disrupt the cycle of violence in the communities they serve," said Dr. Melinda Gushwa, Associate Professor and Director of the School of Social Work. "This grant and partnership will allow them to gain practical experience in these vital roles."
"As an institution that was founded to help improve the lives of women, this program aligns closely with our University's mission and values," said Dr. Val Leiter, Interim Dean of The College of Social Sciences, Policy, and Practice. "The Simmons School of Social Work has a crucial role to play in the education and training of those working to help improve the lives of survivors of abuse. This grant and partnership will help us continue to advance that goal."