Announcement
Simmons Awarded $1.8M Grant To Prepare Social Workers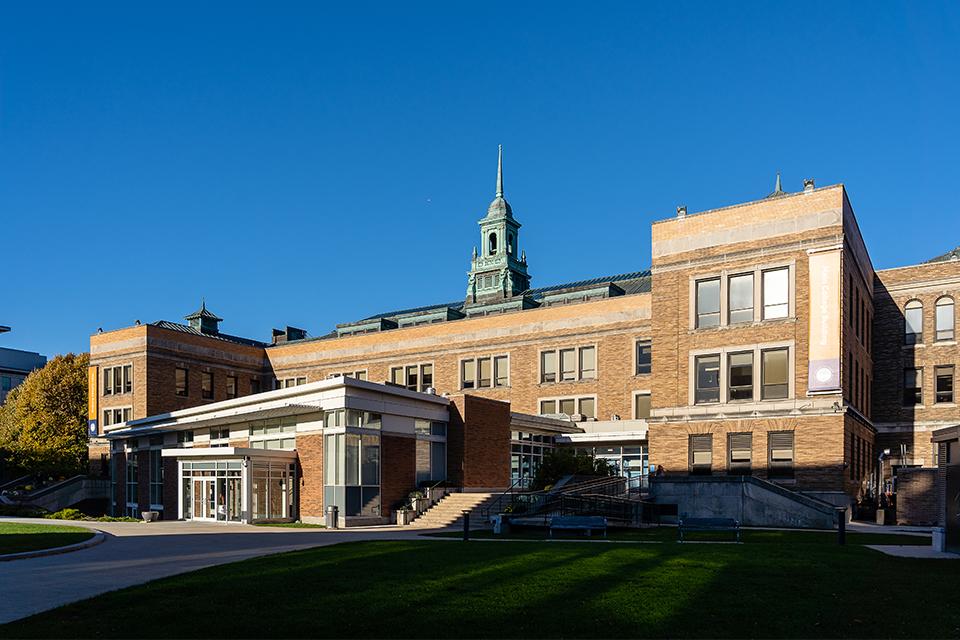 The School of Social Work received $1.8 million to prepare social workers for professional placements in underserved areas
Our renowned School of Social Work (SSW) was awarded a $1.8 million federal grant that will help clinical social work students prepare for careers with vulnerable populations in urban and rural medically underserved areas.
The grant was awarded by the Health Resources & Services Administration (HRSA), which is part of the U.S. Department of Health and Human Services. The funds will enable Simmons to elevate its work in the field of behavioral health and primary care by by providing project support and stipends to 116 advanced Master of Social Work students over four years
"This generous funding allows the School of Social Work to train highly qualified clinicians to work with other health professionals in integrated care settings," said Associate Dean Suzanne Sankar. "Our students will be helping some of the most vulnerable and medically under-served populations. This is essentially a workforce development grant that will benefit primary care patients with the greatest need and with limited access to behavioral health care."
Each year's cohort will include students representing racial and ethnic diversity and/or bilingual skills. The grant will fund an expansion of MSW field placements with two rural partners in North Central Massachusetts and Outer Cape Cod. Simmons' Metro-Boston partners include the Codman Square Community Health Center in Dorchester, the South End Community Health Center, the Chelsea Health Center, and Stanley Street Treatment and Resources in Fall River.  
"We're honored that the work of the Simmons School of Social Work has been recognized and validated with this new HRSA funding," said Associate Professor Kim Harriman, who serves as the SSW's Director of Field Education and Student Affairs. "I believe that Simmons was chosen for this highly competitive grant because of the success of our first training program. In fact, many of those students are now working in the field of integrated care."