Voices of Simmons
Reflecting on Black History Month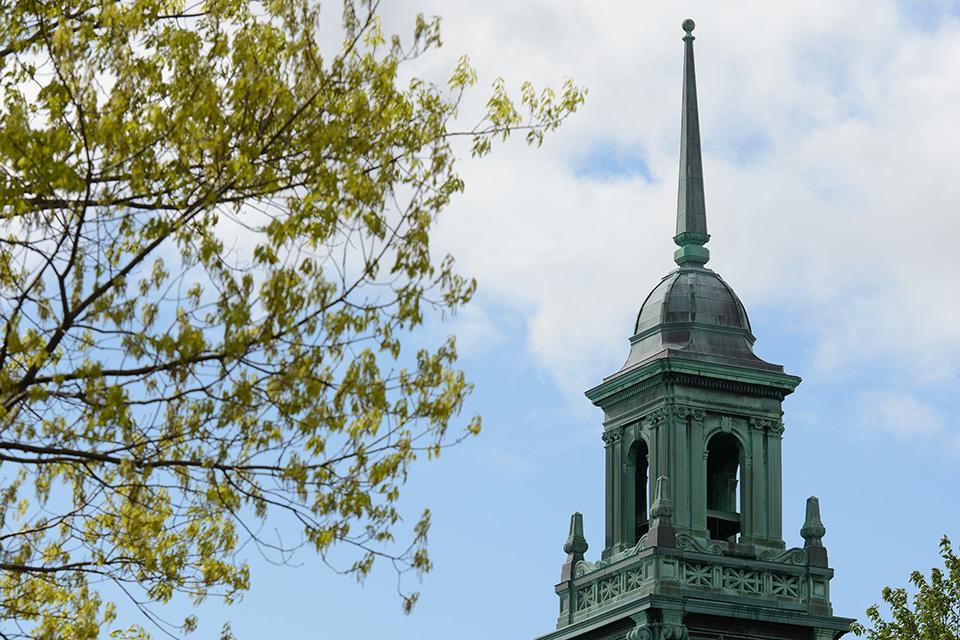 As we reflect on Black History Month, I hope you will continue to learn and explore, and carry this knowledge forward with you as we to do the hard work of creating a more inclusive and just society.
Black History Month is a unique opportunity to learn, grow, and discover something new about aspects of Black culture, art, and history.In the wake of recent debates about critical race theory and news stories about the removal of books from some school libraries, I have been reflecting on the important and complementary role that education and history play – not only in shaping identity and culture, but in the drive for greater social justice.
In this context, I have been reading more about the contributions of Carter G. Woodson, the founder of Black History Month and an individual who made it his life's work to showcase the power and importance of Black history. A recent Washington Post article sheds new light into Woodson's work, and describes how he tackled many of the issues that are still being debated today – particularly around education, race, and history. In 1933, Woodson published a series of articles and speeches entitled "The Mis-Education of the Negro," which is still considered one of the most influential books on education today. In it, he discusses the role of history and education, and how what we learn shapes the ways in which we view ourselves and our place in the world.
Here at Simmons, our community has been fortunate to benefit from a variety of leaders who understand the importance of history and education. Last summer, I was grateful to have the opportunity to travel to Martha's Vineyard to meet former Simmons Dean and Professor Emerita Betty Rawlins. Rawlins has been a cornerstone of the Simmons community for nearly half a century and someone I deeply admire for her passion, everyday leadership, and many contributions to our institution. For Rawlins, education and learning have truly been lifelong pursuits, and she has worked to support and advance a variety of educational and community organizations, including Simmons.
An alumna of Simmons' graduate urban education program, Rawlins has had a tremendous impact as a student, associate professor, professor of education, and associate dean. Her dissertation, "Black Alumnae of Predominantly White Colleges: Their Effect Upon the Development of Entitlement in Black Students," is an important and groundbreaking work that highlights Black alumnae/i as a vital resource to gain knowledge about the experiences of Black students on college campuses. In her dissertation, Rawlins writes, "knowledge of the past informs the direction of the future. Knowledge of and understanding about the past is available in the minds and from the experiences of Black graduates. They need to be recruited to share, in retrospect, their wisdom and insight about their college experiences and the effect it had on them as Black students."
Rawlins has helped to do just that. At Simmons, she is known for her powerful advocacy, willingness to address issues of race and culture, and for her efforts to carve out a space for Black students on campus. Rawlins has also been a strong supporter of the Simmons Black Student Organization, and played an instrumental role in establishing the Simmons African American Alumnae/i Association.
Professor Gary Bailey talks about his deep admiration and respect for Betty Rawlins, along with her many contributions to our community. He shares that "Betty Rawlins has been a tireless champion of BIPOC students, faculty, and staff at Simmons and beyond for decades. Her legacy and the power of her presence are qualities I try to emulate in my own way on a daily basis in my work here at Simmons."
Rawlins has also been featured in HistoryMakers, the nation's largest African American oral video collection. If you have not already, I urge you to listen to some of her interviews. In this collection, she speaks eloquently about a variety of topics, including her family, education, and time at Simmons.
I often talk about the concept of everyday leadership – the act of leveraging individual strengths to drive meaningful change. Individuals like Rawlins showcase another crucial aspect of everyday leadership – a passion for lifelong learning. Everyday leaders are courageous in their willingness to seek out information. They understand, as Rawlins states in her dissertation, the direct link between understanding the past and shaping a brighter future.
As a community of scholars, teachers, and researchers, we must be eager to learn and broaden our perspectives. In that light, I want to share an event Simmons hosted earlier this week with world-class concert pianist and powerhouse speaker Jade Simmons. She created a powerful experience aimed at helping attendees connect with each other, the Simmons mission, and DEI initiatives through an interactive, thought-provoking musical performance, speaking program and Q&A, which you can Learn more.
As we reflect on Black History Month, I hope you will continue to learn and explore, and carry this knowledge forward with you as we to do the hard work of creating a more inclusive and just society.
---
Lynn Perry Wooten is the ninth President of Simmons University. President Wooten joined the Simmons community at a time of great transition in our country, for higher education, and for Simmons itself. President Wooten's ability to cultivate change as an everyday leader enables Simmons University to evolve into the institution we must be for this moment, and for the future. Learn more about President Wooten.