Voices of Simmons
Nurse Staffing and Patient Safety: An Expert Panel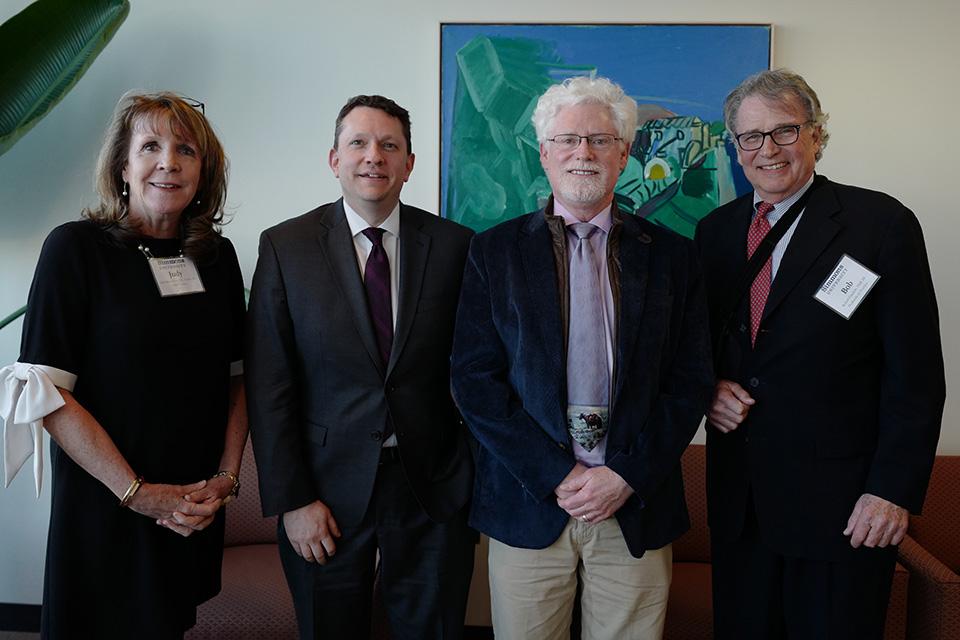 Professor Robert Coulam shares some discussion points from the event.
Experts visited Simmons to share their insights on the complex issue of nurse staffing, in light of the recently rejected bill to impose staff ratios.
The 11th semi-annual Health Forum of the School of Business was held on March 12, in collaboration with the School of Nursing, on the subject "Nurse staffing and patient safety: if not mandates, what?" Voters and others have rejected efforts to mandate nurse staffing ratios to address real concerns about nurse staffing and the quality of patient care. What should be done? Two of the nation's leading researchers — Peter Buerhaus, RN, PhD, FAAN, from the University of Montana and Sean Clarke, RN, PhD, FAAN, from the New York University School of Nursing — came to the School of Business to discuss the way forward in light of their important research (and the research of others) on the association of staffing and patient safety, and their extensive experience in the acrimonious policy debates that research provoked. 
In a lively discussion with 75 business and nursing alumnae/i, area nursing executives, Simmons faculty, and others, speakers emphasized a series of important conclusions for the future. First, both speakers agreed that ratios could not fix the problems affecting quality of care. Ratios are too inflexible — the real problems are more likely due to difficulties with information systems and health records, poor nurse-physician and nurse-administration relationships, and many other complex administrative and technical issues. Our base of knowledge needs to be strengthened to understand these issues, using larger, more sophisticated datasets. 
Second, quality and safety incentives have been developed to encourage better patient care, but they are simply not strong enough to drive meaningful change. Payment and delivery systems need to move more fully to value-based approaches to create more direct and substantial incentives for the work that nurses, physicians, and others need to do to improve patient care.
Finally, both speakers agreed that nursing's authority in determining how best to meet patient care needs has remained limited, and that needs to change. When nurses are largely considered "labor" and are treated as such — rather than as more substantial partners in management — patient care suffers greatly. Hospital administrators, senior managers, and physicians need to work with nurses in a more consensual, less contentious collaboration, if we are to improve patient care.
The next health care forum will be scheduled for Fall 2019.