Announcement
National Institute on Aging Awards Grant to Simmons Faculty Member to Optimize Colorectal Cancer Screening Decisions Among Older Adults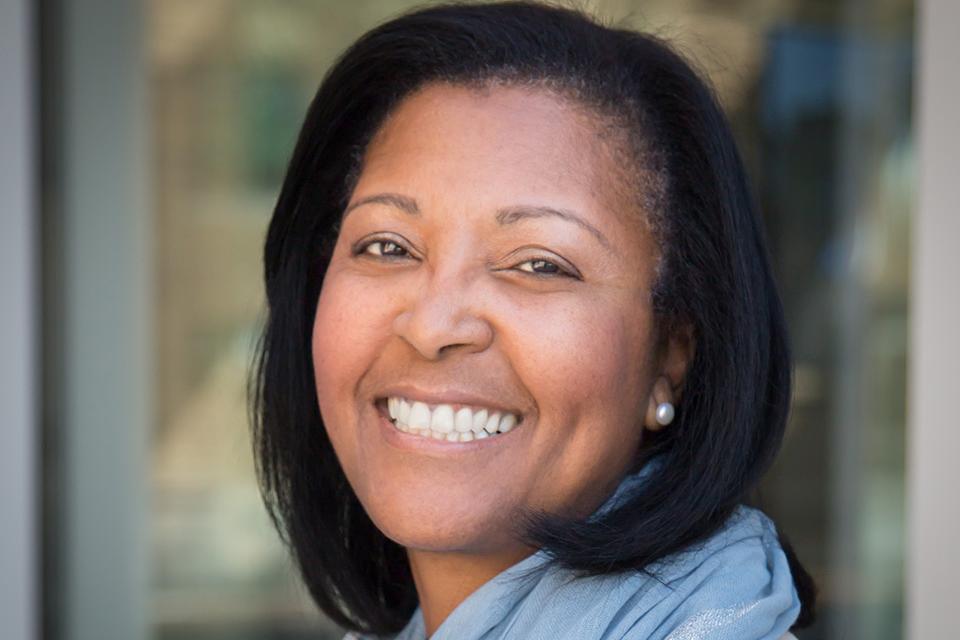 Associate Professor Tamara Cadet advancing efforts to develop health decision support interventions for underserved and underrepresented older adults
Simmons University proudly announced today that Tamara Cadet, PhD, LICSW, MPH, an Associate Professor at the Simmons School of Social Work, has been awarded a grant by the National Institute on Aging (NIA) to optimize colorectal cancer screening decisions among older adults with low health literacy.
The $633,000 grant is part of NIA's Mentored Patient-Oriented Research Center Development Award program, which supports clinician-scientists who have made a commitment to patient-oriented research. It is the first grant of this type to Simmons. Dr. Mara Schonberg, MD, MPH, Associate Professor of Medicine and Director of Research in Shared Decision Making at Beth Israel Deaconess Medical Center (BIDMC), will serve as Cadet's mentor.
The goal of the study is to identify the colorectal cancer screening needs and perceptions of older adults with low health literacy over the age of 75, and to develop and test a decision support pamphlet to help inform older adults about colorectal cancer screening options. Participants will come from community-based settings, in addition to primary care settings, including BIDMC's satellite clinic, to determine how best to include older adults with low health literacy in shared decision making.
"This research is critical because the paradox of colorectal cancer screening is that healthy older adults are often under-screened and those in poor health are over-screened. This is also one of the first studies focused on the development and testing of colorectal cancer screening decision aids that target older adults with low health literacy," said Cadet. "Increasing health literacy helps reduce negative health outcomes, and the goal is to address the lack of tools that help these adults make informed decisions about colorectal cancer screening, while also ultimately improving their care and quality of life."
Another goal of the study is to create findings that can be scalable and applicable to help educate patients about other health conditions that require informed decisions.
Cadet is a practicing social worker with a public health background. Over the past 25 years she has worked in the fields of substance abuse, adoption, mental health, health care, schools, and oncology with children, adults, families, and older adults, as both a social worker and as a community organizer. Her commitment to social justice is a major factor in her research, and her goal is to advance efforts to develop health interventions for underserved and underrepresented older adults. Her research has primarily focused on improving access to cancer prevention, early detection, and treatment services for older minority adults.