Student Story
Meet Your Orientation Captain: Livic Inoa '22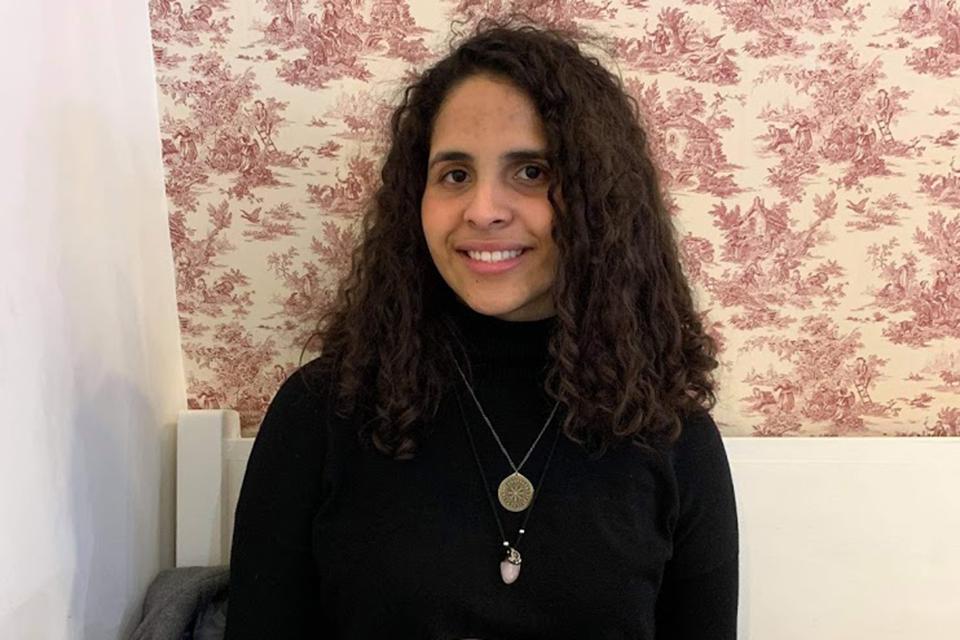 I'm excited for the activities and online social events that we're brewing up. Interaction is important, especially in this digital format!
What's your major and where are you from?
I'm double majoring in computer science and philosophy, and I came to Simmons from Passaic, New Jersey! Although I'm originally from the Dominican Republic.
What made you choose Simmons?
I loved that Simmons was a small school, and that there was a positive work/life balance. I prioritize self-care a lot so I love going to a school that looks out for me in that aspect.
What made you make the move to become an Orientation Captain?
I think Orientation is the most impactful part of being an incoming first-year! My first day of classes did not excite me as much as Orientation did. This excitement drove me to become an OL and the Captains last year inspired me so much. I later realized I had a lot of ideas about Orientation I wanted to put into action, so I applied with some encouragement from friends including fellow Captain Maddie. Here I am now!
What are you most excited for at Orientation?
I'm excited for the activities and online social events that we're brewing up. Interaction is important especially in this digital format!
Do you have any tips for first-years?
Give yourself time to do your own thing. My first year it was really easy to get caught up in the groove of wanting to make friends, and there were times where I'd socialize for hours just because I couldn't say no to letting myself get dragged from lounge to lounge. It's good to just step back and say "Hey I'm actually going to do this thing on my own now" and people are very understanding of it!
What is your go-to activity for self-care?
I have a neon-blue crescent shaped moon light, and an oil diffuser. The most relaxing thing is sitting in the dark with the moonlight on and the diffuser letting out lavender. I allow myself to sit down and just space out, it's really nice. 
Tell us one fun fact about yourself.
I have self-composed about 10 songs on guitar! Maybe one day I'll release them :)
What's your Simmons moment?
I made my very first Simmons friend at accepted students day, and coming into Simmons I was able to become good friends with her and her roommates. To the point where I felt comfortable inviting myself into their Christmas Gift Exchange (that's where I got my crescent moon light from).
It was the first time I had actually done gifts for Christmas in my life and we got to exchange them along with letters in South 316. It really meant more than anything to give cheesy speeches and exchange words of kindness!