Alumnae/i Feature
Margaret Brady '21MSW Takes Her Advocacy to the Next Level at Boston Children's Hospital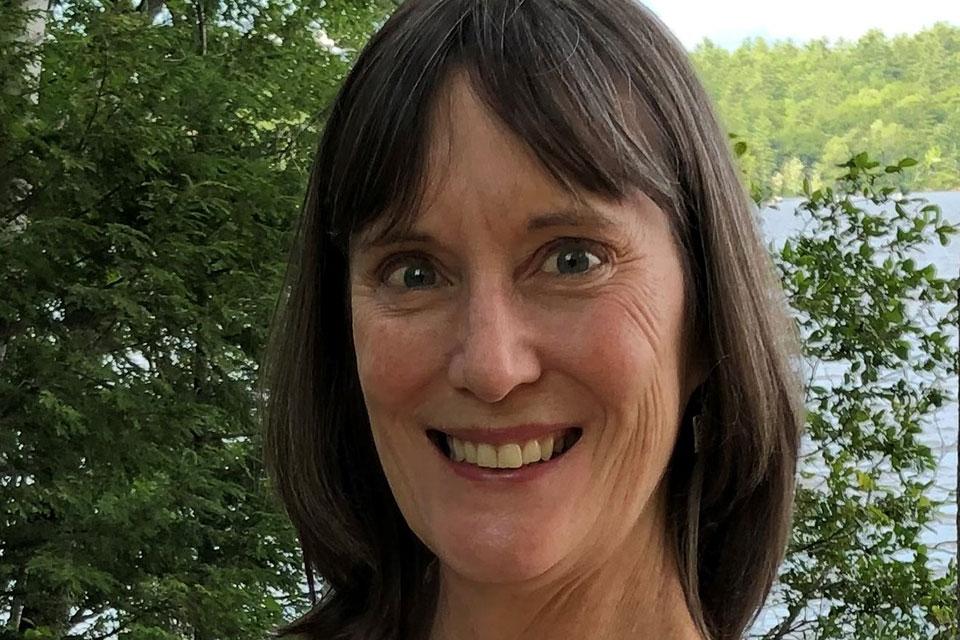 Boston Children's is a renowned hospital with a great learning environment. I'm now able to take my love of advocating for and assisting families and children to the next level.
What the job entails
Margaret is a clinical social worker in the Rheumatology Program at Boston Children's Hospital (BCH). Part of an interdisciplinary team, she helps to deliver coordinated care to children and adolescents with a broad range of rheumatologic and inflammatory diseases, such as juvenile arthritis and lupus. She assists patients and their families by providing psychosocial screenings, short-term counseling, and resources to reduce barriers to treatment and enhance their ability to navigate their path.
"We recognize that a child struggling with illness may be struggling with other issues—school, depression, impulsivity," says Margaret. "We also recognize that a child's illness affects the whole family unit. Our focus is on holistic patient/family-centered care."
What brought her to Simmons
A career changer, Margaret had worked in accounting and business for many years and raised three children diagnosed with neurodevelopmental challenges. She also volunteered in the community to assist other youth with disabilities — her goal: to apply her lived experience and advocacy skills to social work practice.
Margaret chose Simmons, she says, for its "long-standing history as an excellent social work program." She also appreciated the "friendly and collaborative" atmosphere and location in Boston.
Our focus is on holistic patient/family-centered care.
How Simmons prepared her
Margaret reports that Simmons offered "challenging opportunities that put me on my new path." Her first placement was at Dearborn STEP Academy, a 45-day program for students in need of educational and clinical support. There, Margaret assessed and diagnosed middle-school children with ADHD, bipolar disorder, depression, anxiety, autism, and PTSD.
She was accepted into the federally funded Simmons Integrated Mental Health Primary Care and Clinical Training (SIMPACT) program in her second year. As part of this initiative, she completed her next placement at the Harvard Legal Aid Bureau, where she worked with socioeconomically challenged individuals—many with mental health diagnoses—who were facing eviction, food insecurity, or medical or health insurance issues. She also went on to complete the School Social Worker Licensure program at Simmons.
Throughout her education, Margaret reports, the rigorous curriculum fostered "constant connections between coursework and practice." In addition, Margaret praises the services at the Career Education Center for helping her transition to a new field.
Why it's rewarding
"Boston Children's is a renowned hospital with a great learning environment," says Margaret, who completed a fellowship in neurodevelopmental and related disabilities at BCH before accepting her current role. "I'm now able to take my love of advocating for and assisting families and children to the next level."