Alumnae/i Feature
Jill Zarin '85 Grows Fashion Brand from Handmade Masks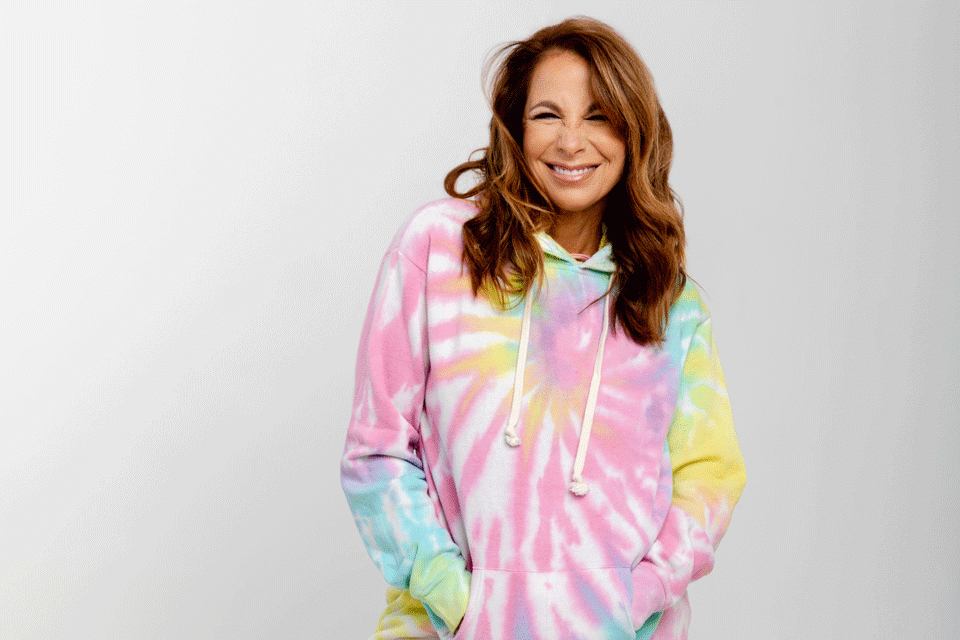 Think of your career not as a sprint but as a marathon. You'll need to learn new things all the time. I'm still learning... Your education is not over — it's never over.
Jill Kamen Zarin '85 clearly recalls an assignment she had during her studies at Simmons. "I had to make an ad campaign to sell the cheapest Cadillac," she remembers. "I thought, how would I sell this awful car? It was a great learning experience, and it still comes back to me when I'm doing marketing."
As a high school student, the former Real Housewives of New York City star knew she wanted to open her own store someday. Zarin landed at Simmons after a friend of her mother's suggested the retail management program — one of the few available at the time.
While she first balked at the idea of a women's-only education, she is now grateful for the experience. "It was the best thing for me, to not be distracted by boys and not worry about hair and makeup. I was boy-crazy."
Without that distraction, Zarin had time for other endeavors. She pursued her passion for entrepreneurship early by starting a business from her dorm room on the residence campus. "Everyone in the dorm was wearing St. Eve flannel nightgowns, with lace on the front." Seeing a business opportunity, she called the company, and they sold her $500 worth of goods wholesale.
"I had nighties and underwear hanging on my dorm room window," says Zarin, "and girls would come in and buy."
Before launching the line of facemasks with her daughter, Ally Shapiro, Zarin spent the early days of the pandemic focused on the frontline workers. "We were all watching nurses and doctors on the front line, at home and helpless about what to do." Zarin has a special respect for nurses. "Nurses are the caretakers of everybody at the hospital. During the pandemic, with families not allowed to visit hospitals, nurses have triple duty. They are replacing family members — they are taking on the extra load."
For the next 90 days, Zarin and her daughter focused on arranging donations to local hospitals. "We made sure to focus on the night shift," she says. "They didn't have time to go out, and restaurants were closed. We organized restaurants to deliver by 8 p.m."
Her daughter coordinated the details, which were complicated by additional safety protocols. "Ally would recruit nurses to meet the delivery man outside. She contacted three to five hospitals per day and connected all the logistics to get the food to the workers." Zarin also set up a Gofundme campaign, NOSHES FOR NURSES, which was featured on "Good Morning America" and "The Today Show" and raised over $60,000.
Go out into the world and do good for people.
One day, Shapiro posted a photo of a hand-dyed mask on social media, which started garnering attention. This opportunity was a pivot point and a natural extension of Zarin's impressive career in the fabric and textile industry. They began making the masks by hand from Zarin's home in Boca Raton, Florida, where Shapiro joined her during isolation.
An online store was created, and their brand, Jill & Ally, was born. The company pledges to donate a mask for every one purchased. And the brand has recently expanded. Their first tie-dye collection — including hoodies with built-in masks — launched mid-January.
Zarin considers her entrepreneurial style "solution-based," meaning she "finds a white space and tries to fill it in." Prior to the masks, her home store began selling hydrophobic, stain-resistant rugs that can survive spills (or, in Zarin's case, her Pomeranian). "You can make something cheap and ugly or affordable and good looking — I want to offer a good value."
Zarin's advice for budding entrepreneurs? "You need a mentor." Jeff Kantor, recently retired president of Macy's, hired her from the Filene's training program after college. "He was the best teacher I ever had. He's still my mentor. You're never too old or too smart to ask for help. Be humble."
Zarin has five tips for students and recent graduates:
If you have a digital business card, include your photograph.
Graduate with a marketable skill — a skill that will make someone need to hire you, regardless of what you studied.
Make a good first impression.
Think of your career not as a sprint but as a marathon. You'll need to learn new things all the time. I'm still learning — as a small business owner, the hardest thing was figuring out how to set up payroll! Your education is not over — it's never over.
Go out into the world and do good for people. Pay forward your success in time or money.