Student Story
Finding Enrichment in the Honors Program with Sarah Corbett '19, '21MS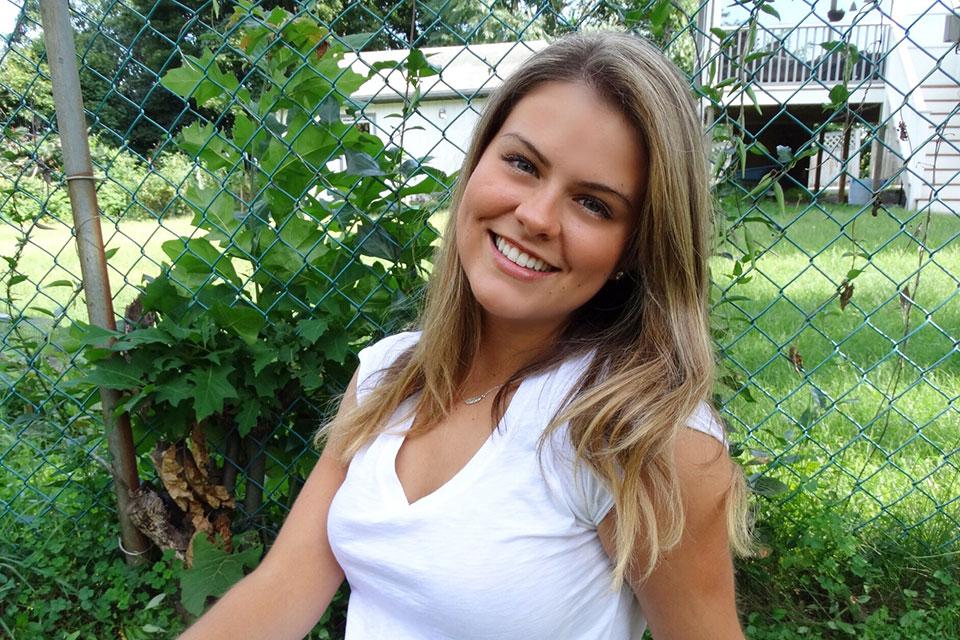 We caught up with Sarah about the Honors Program and why she loves Simmons' nursing program!

On coming to Simmons
First and foremost, I've known I wanted to be a nurse since my junior year of high school — the nursing program at Simmons is arguably one of the best! In addition, I love Boston. Not only are we located near some of the best hospitals in the world, but we're surrounded by wonderful restaurants, several different colleges and universities, and amazing landmarks like Fenway Park.
On pursuing nursing
The nursing program at Simmons has a wonderful reputation. We're lucky enough to be able to complete our clinical rotations in hospitals such as Brigham and Women's, Boston Children's Hospital, Beth Israel, Massachusetts General Hospital, and several others. I also knew Simmons had a five-year accelerated nurse practitioner program and this interested me. I felt like getting my NP degree would be something I would want to pursue, and excitingly enough, I have chosen to do so.
On the Honors Program
I joined the Honors Program because I wanted to be challenged. I knew that the courses offered within the program would involve content matter that extended beyond health studies, thereby enriching my entire self. The Honors courses I've taken so far are "Women Writers as Leaders," "Islamophobia," "'Talking' In the 21st Century," and "Honors Global Scholars" — I've learned so much from each of them.
My favorite aspect of the Honors program is the people. I've met many new individuals in my classes who have inspired me with their strong views and powerful voices. In addition to my classmates, the professors have helped shape my point of view on many topics and issues — they've guided me to believe in who I am.
On her clinical experience
Last spring, I had my first clinical rotation at Boston Medical Center (BMC) on a Medical-Surgical floor. This clinical aligned with the Medical-Surgical course I was taking at the time and allowed me to utilize the information I'd learned and get hands-on experience in the hospital. I was able to obtain vital signs, help patients with their activities of daily living, and give medications, all under the supervision of my clinical instructor.
This past summer, I worked at Massachusetts General Hospital in the Emergency Department as a Patient Care Assistant. I performed many of the same tasks as I did at BMC, but I'm doing new things as well, such as electrocardiograms. Overall I've had wonderful experiences and am able to learn new things each and every day.
On her favorite Simmons memories
Sitting in the quad on academic campus spending time with my best friends. I'm blessed to have met such wonderful people here and have made friends that I know will last me a lifetime. After a long morning of class, a lunch in the quad on a nice day with people I care about is something I always look forward to.