Voices of Simmons
Career Corner: Asking for Career Advice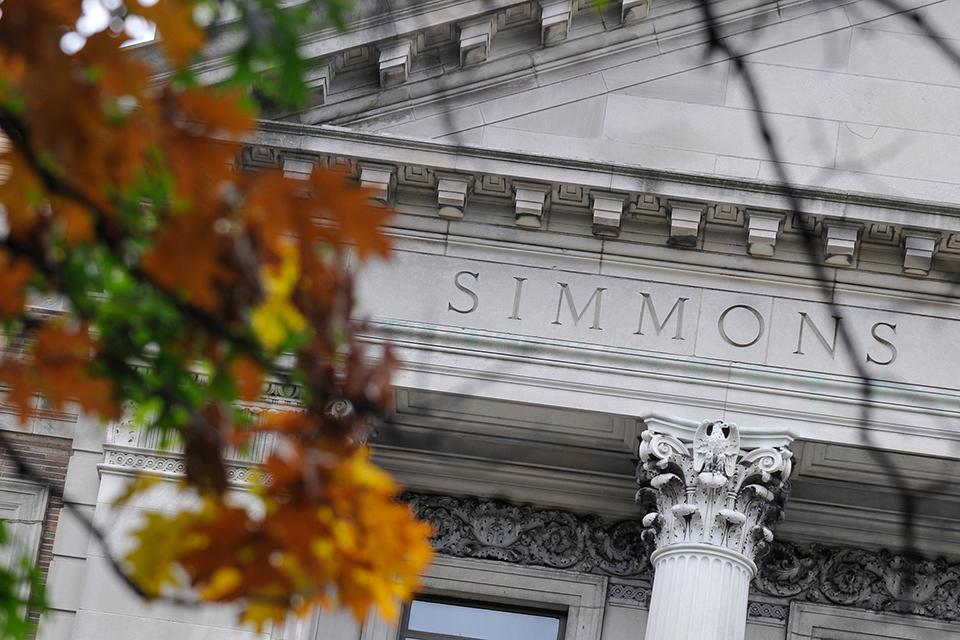 Welcome to the Career Education Center's (CEC) Career Corner, where the CEC's student assistants share valuable insight into navigating internships, interviews and much more. First up, we have Kyla Botsian '22 on the importance of making connections for employment advice.
---
Are you hoping to get some much-needed perspective on the next steps for career development, but asking for help seems pretty overwhelming? Connecting with your professors, family, friends, or alumnae/i can be a great place to start for many reasons.
I'm here to explain why these connections are important and give a few tips for getting past the initial anxiety of asking for advice.
Connect with professors
Professors are an incredible resource for career advice and guidance. It's their job to help you succeed, and I guarantee they will be willing to answer any questions you have about their field or at least point you in the direction of someone that can.
Additionally, having a few professors that you can reach out to for support will make future steps in career advancement much easier. When you need a letter of recommendation for grad school or a testament of your good character for a future job, those professors you built connections with will be happy to help, and they will know your character well enough to write a good letter.
There are a few ways to set up times to connect with professors. You could stay after class and ask if they have time to talk, you could email them and coordinate a good time to meet, attend their office hours, or you could visit starfish (add link here if possible) and make an appointment with your desired professor.
It is a professor's job to stay up to date in their field of study, and they're an incredible resource with endless connections. I know reaching out can be scary, but the benefits to your career development and the relationships you make will overshadow the fear in no time!
Reach out to alumnae/i
Alumnae/i are another invaluable resource for career advice, and Simmons has tons of resources to make reaching out easy. Personally, I've had success reaching out to alumnae/i that I knew through campus organizations and classes. If I didn't have their phone number, I connected via Facebook and asked them if they would be willing to set up a time for an informational interview. If you haven't made connections with alumnae/i in that way, that's okay!
LinkedIn is an excellent way to find Simmons alumnae/i in your field of study, and the CEC has created a resource guide to help you navigate the best way to reach out via LinkedIn. Reaching out to alumnae/i may feel a bit less intimidating because you know that they were once in the same position as you. Once you master the art of asking for advice, you will be ready to offer support to future Simmons sharks when you're an alum!
Talk to family friends
My friends would always talk about connections they had through their parents and people they could reach out to for career advice or internship ideas. As someone who grew up in a rural community with little diversity in career paths, I always felt left out. That is, until I realized that any advice is better than no advice. Reaching out to my friends' parents about how they have navigated owning their own business helped me realize the importance of money management and what I should do to improve my credit. Finding what you need from the resources available to you will ensure success and set you up to be a valuable connection for future generations. 
That being said, if your parents, extended family, or family friends have careers or lifestyles that interest you, reach out and ask for advice! Set up an informational interview or ask to shadow them for a day. Once you get to college, the definition of family friend becomes more encompassing. Maybe your roommates' parents have the career of your dreams. Ask them if you can grab coffee! Maybe your new best friend has some connections that they can share. Being open and honest with your peers about what you want in terms of career development is so important, and you can gain so much from those closest to you!
Asking for advice can be intimidating, but remember that your career is entirely up to you, and making connections will only help you. Potential valuable resources surround you at Simmons, and reaching out to them is well within your grasp.
Good luck! If you have any questions about networking or next steps in career development, visit the CEC website or set up an appointment with a career coach on Handshake.
---
Kyla is a senior double majoring in public health and sociology. Next semester, Kyla will be completing her capstone in public health where she will be interning at both Fenway Health and Fenway CDC. She is exploring masters programs for next year and intends to pursue a career in community health where she will have the opportunity to hear directly from communities about the health disparities they are experiencing and work to develop programming that creates meaningful and lasting change.