Alumnae/i Feature
Beatriz Datangel '11 on the Power of Using Your Network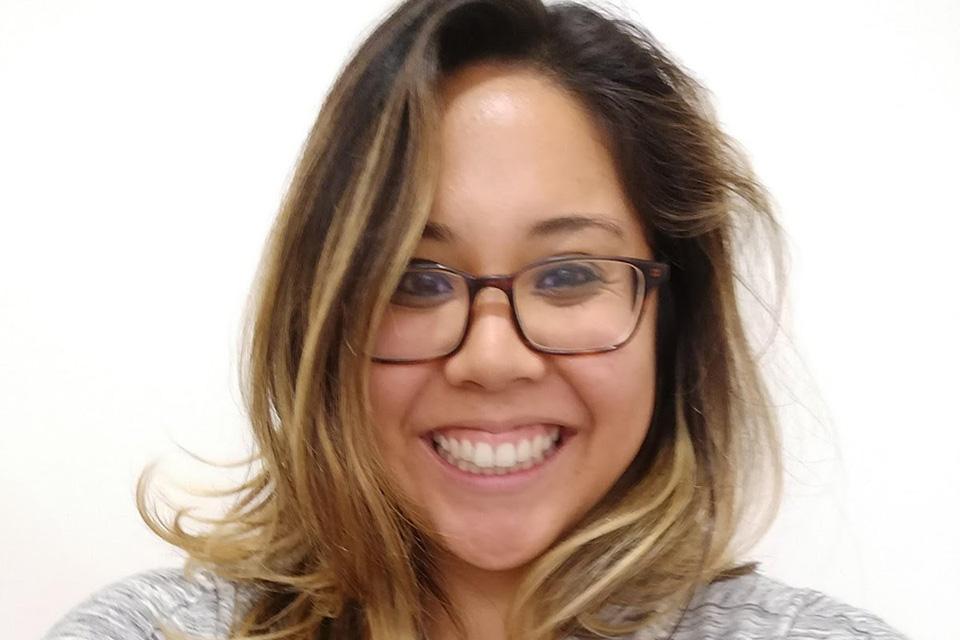 We caught up with Beatriz to learn more about her career path in product management in the tech industry.
Tell us a little bit about your background.
I'm a San Francisco native and originally wanted to study physical therapy at Simmons. After my first year, I really gravitated toward chemistry and later to chemistry management after realizing the "business" impact of research and development. This interdisciplinary approach to problems gave me an advantage in the start-up world. Graduating in 2011 was tough for most undergrads. Thankfully, my hometown still had the tech scene as an economic driver. I was able to use my analytical and communication skills as an analyst and then rose to the position of product manager.
What has been your biggest "aha" moment?
I've had a few "aha" moments that stem from a common theme: "People understand stories." After studying chemistry, finance and economics, I realized that I was studying different ways to calculate and formulate a number. However, people don't understand numbers — they understand stories. I have to create a compelling story so the number matters to audiences. This means I have to provide context to a pH level, number of app installs, or purchase probability in the form of a story.
What is your "one word" to describe Simmons?
Network. There was a feeling of community from the moment I stepped onto campus as a prospective student. When I realized I was alone for the first time — away from family and friends three hours behind me in California — that feeling definitely came back. The sense of teamwork and community exposed itself in the dorms and when studying for exams. Now as an alumna, that community has transformed to a "network" spanning all graduating class cohorts and even branched out to alumnae of other women-centered colleges.
Was there ever a time you wondered if you were on the right path? 
Yes! When I realized I didn't want to be in a lab anymore and decided to pursue industry. I had a similar time of reflection after working as an analyst and making the move into product management. I sought advice from people in the industry, either people I heard speak on a panel or who recently published an article. Just like raising your hand in a class — just ask them! I reached out to people via Twitter, LinkedIn, or just approached them in person after a meet-up. Use your confidence and trust your gut. You don't know when you'll get another chance.
What advice would you give your 21 year-old self?
Don't just work hard — work smart.