Faculty Spotlight
Associate Professor of Practice Guides Students on the Path to Law School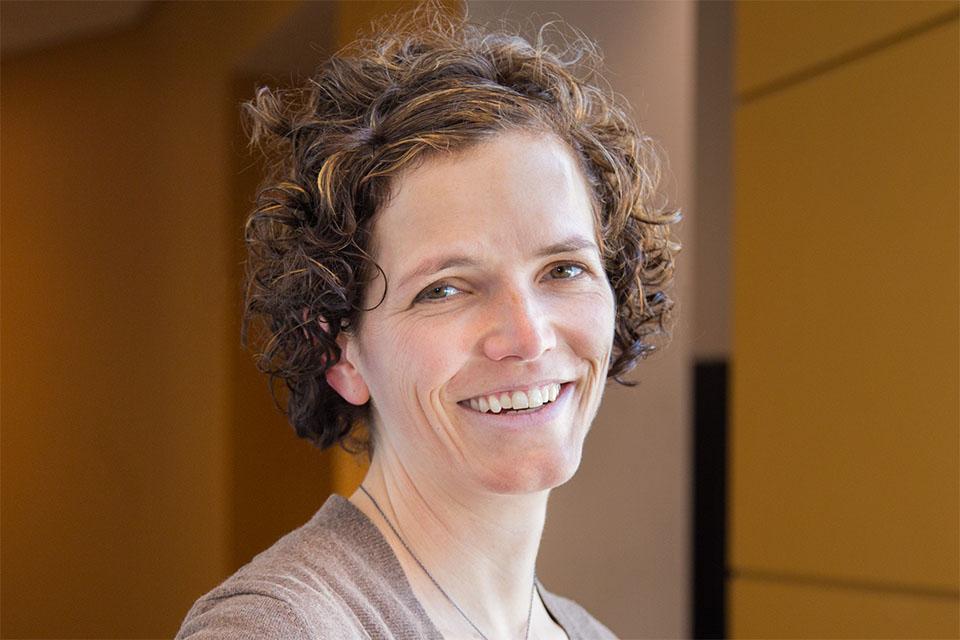 Associate Professor of Practice Kristina Pechulis is Director of the Barbara Lee Family Foundation Intern Fellowship program at Simmons University, which places undergraduate women in internships with female legislators at the State House. Professor Pechulis teaches courses in Massachusetts politics, food policy, criminal law, Constitutional law and advises the pre-law students at Simmons on how to prepare for law school.
What does Simmons offer students who plan to attend law school?
There are no requirements before you go to law school, so you can major in anything. Simmons does not offer specific classes for students interested in law school, but it does offer many classes that give students a glimpse of what the law is like.
Generally, as the pre-law advisor, I speak with students about law school, explore different options for the students of where to apply, read through their personal statement, and speak with students about how to prepare for the LSAT. I also share what law school will be like, and review what classes, internships and other opportunities that may be available to them.
Sometimes, students want to be talked out of law school. Law school is expensive, and a huge commitment. We discuss where their interests lie, and whether a law degree is necessary to achieve their goals. We review schools they are interested in and figure out what would be a good fit.
What courses of study at Simmons are recommended?
Study whatever interests you!
In your first year, figure out college: make friends, figure out how to succeed in class, and study habits. During your second year, get involved on campus, in clubs at Simmons and in the Boston community. In your third year, work to take on leadership positions in on-campus groups and think about studying for the LSAT. Between junior and senior year, you should study for the LSATS. In your senior year, if you want to go straight to law school, you should apply by Halloween.
What advice would you give students considering future law school?
I tell students to really think about what they want to do and to make sure law is the right next move; I'm happy to guide them through that process. I tell students to think about where they may want to end up eventually after law school; it is easier to practice in the city where you attended law school. I also advise students to work really hard in college so you can get the highest grades you can in your undergraduate studies.
How can they know it's a good fit?
Law school is a great experience, but it is not for everyone. If you come meet with me, we will discuss whether law school is necessary for you to reach your goals. If you're interested in learning more, email me!