Niloufer Sohrabji
Professor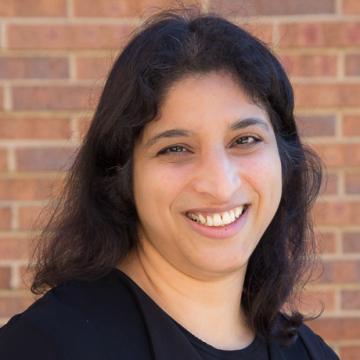 Education
Ph.D. in Economics, Boston College
About me
As a college student I was drawn to economics because it taught me how to think about, and address the many challenges that ail our world. I became an educator because I wanted to share this knowledge and inspire my students to make a positive difference in the world.
I started my teaching career as a graduate student at Boston College where I taught Statistics. At Simmons, I teach Econometrics where students learn empirical tools used in economic research and apply them in their independently designed research projects. In addition, I teach the international economics courses including International Trade and International Monetary Systems. I have expanded our international economics curriculum by developing additional courses, Comparative Economies of East Asia and BRICS and the Global Economy. I have also been involved in teaching in interdisciplinary programs. I taught for four years in the Multidisciplinary Core Course program. In fall 2004 I co-created and co-taught an interdisciplinary Honors Learning Community (with Professor Mercier, Professor of Children's Literature). The following year I collaborated with faculty from the various colleges at Simmons to co-create and co-teach a graduate course on Globalization and Diversity. More recently I have provided faculty support for two World Challenge courses. All these experiences have helped me grow as an educator and scholar and I am honored to have received Dean's Award for Teaching Excellence (2004) and Professor of the Year Award (2012).
My scholarship examines rising financial instability due to globalization in emerging markets and developing countries. I have published articles on exchange rate misalignment and current account sustainability in India. I have also collaborated with colleagues on several co-authored articles on trade, current account, foreign investment flows and exchange rate misalignment Turkey and countries in sub-Saharan Africa. My articles have been published in Empirical Economics, Panoeconomicus, International Economics and African Finance Journal,among others. I have been a reviewer for several Economics journals. In 2012 I began serving as Book Reviews Editor for Indian Journal of Economics and Business.
What I Teach
Econ 101 Principles of Macroeconomics
Econ 124/Hons 224 BRICS and the Global Economy
Econ 218 International Trade
Econ 220 International Monetary Systems
Econ 222 Comparative Economies of East Asia
Econ 393 Econometrics
Research/Creative Activities
The Impact of Environmental Regulation on Export of Environmentally Sensitive Goods: Evidence from the U.S.
In this project (co-authored with Professor Zinnia Mukherjee, Assistant Professor of Economics, Simmons University), we examine the impact of different U.S. environmental policy regimes on the competitiveness of U.S. exports in the global market.
Political Economy of Reforms in India's Pharmaceutical Sector
Will India's 2004 intellectual property rights law worsen access to life-saving medicines for the world's poorest populations? This is the question I want to explore by analyzing India's patent law and its pharmaceutical sector. 
Foreign Aid in Ghana
In this project Professor Sohrabji is studying the impact of foreign aid on Ghana's growth. The benefits of aid are fiercely debated in economic development literature. The debate has influenced policy agendas in the development works with implications for economic development in poorer countries. The outcomes of this project will contribute to this important policy debate.