Maria Dolores Pelaez Benitez
Professor
Modern Languages & Literatures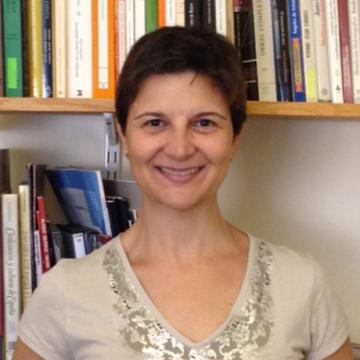 Education
Universidad Complutense, Madrid, Ph.D., Hispanic Philology (Literature), 1992.
Universidad Complutense, Madrid, Licenciatura, Hispanic Philology, 1986.
About Me
I am a native of Spain and hold a doctoral degree in Hispanic Literature from the Universidad Complutense in Madrid.  After teaching Spanish at Boston University, I joined the faculty of Simmons University in 1992, where I became Associate professor (1999) and Professor of Spanish (2010).   I was Chair of the department of Modern Languages and Literatures from 2003 to 2009.

A firm believer in intercultural education, in 2003 I initiated, in collaboration with Dr. Amalia Pulgarín, Director of GRIIS, the Simmons Travel Course in Granada, followed in 2012 by the Simmons Spanish and Nursing Community Clinical in Granada, created in collaboration with the Department of Nursing.
What I Teach
At Simmons I teach intermediate and advanced language courses as well as courses on Spanish film, culture, and Medieval, 19th, and 20th century peninsular literature.
SPAN 322 Love, War and Parody in Medieval and Contemporary Spanish fiction
SPAN 269 The Image of the Bourgeoisie in the 19th- and 20th-Century Spanish Novel
SPAN 314 Spanish Culture As Seen Through Film
SPAN 310 The making of Spain: Studies in Spanish Culture.
SPAN 202 Intermediate Spanish II
SPAN 245 Spanish Conversation and Composition
Research/Creative Activities
My research interests are Medieval, Renaissance, and Contemporary peninsular literature. I have presented my work at national and international meetings and have published articles on 15th century Castilian sentimental fiction and also on the transmission and reception of the medieval version of the legend of Troy in 15th century Spain.
Publications
In 1999, I published the book Libro de la Historia Troyana, an annotated edition of 1443 Pedro de Chincilla's Castilian translation of the medieval version of the legend of the Trojan war. In 2010 I published an annotated edition of the first Castilian translation of Greek Stoic philosopher Epictetus' Enchiridion, written by the Spanish humanist Álvar Gómez de Castro in 1556.