Kylan Turner
Associate Professor of Practice of Behavior Analysis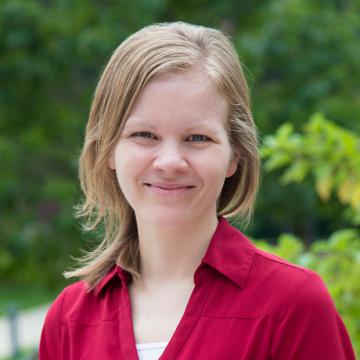 Education
PhD in Early Intervention, University of Pittsburgh
MEd in Early Intervention with Autism Specialization, University of Pittsburgh
BPhil in Psychology and Philosophy, University of Pittsburgh
About Me
Kylan S. Turner is a doctoral-level Board Certified Behavior Analyst® (BCBA-D®) and has worked with individuals with developmental disabilities and their families since 2003. She began working clinically in the direct service field under the auspices of Pennsylvania's Behavioral Health and Rehabilitative Services (BHRS) agencies serving individuals and their families in their homes, schools, and communities. Later, she continued providing services indirectly as a consultant and clinical researcher, designing and implementing parent training programs to address challenging behaviors through a hospital-based clinic.
The focus of Dr. Turner's clinical service delivery has been on training families, teachers, and other caregivers to directly address children's challenging behaviors, learn new skills, and improve independent functioning using the principles of behavior analysis. The primary goal of this work has been to focus on the maintenance and generalization of such skills while also improving the feasibility of the service delivery model.
Dr. Turner's research interests include evaluations of behavioral interventions with the goal of identifying the most effective treatments for children with autism. Specifically, she has specialized in the development of behavioral interventions provided through parent training to address prevalent sleep and feeding behavior problems in children with autism. An additional focus of her research is assessing the efficacy and feasibility of service delivery models of ABA in developing countries, traditionally underserved, and rural areas. She has presented at conferences, delivered workshops, and taught courses internationally.
Dr. Turner is currently an associate professor of practice for BehaviorAnalysis@Simmons.