Justin Beebe
Associate Professor and Chair of the Department of Physical Therapy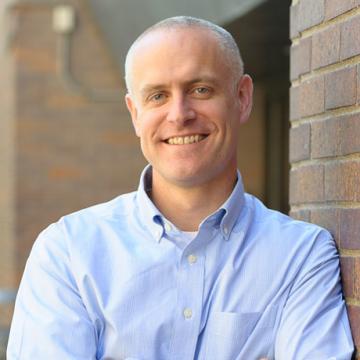 About Me
Dr. Beebe joined the faculty at Simmons University in July 2013. He has been a physical therapist since 2000, and practiced primarily in orthopaedic and sports physical therapy settings. Prior to coming to Simmons, he served as an assistant professor of physical therapy at the University of South Dakota for nearly five years. He is a member of the American Physical Therapy Association where he serves as Chairman of the Section on Research Abstract Review Committee, and is a member of the Research Committee of the Orthopaedic section. He is an active researcher, and manuscript reviewer.
Education
Ph.D. Movement Science, Washington University in St. Louis
M.S. Physical Therapy, University of Indianapolis
B.S. Psychology, University of Indianapolis
License/Certifications
What I Teach
PT 760 Research Seminar: Systematic Review
PT 762 Research Seminar: Faculty Directed Research
DPT 672 Frameworks for PT: Musculoskeletal System 1
DPT 673 Frameworks for PT: Musculoskeletal System 2
DPT 752 Research Seminar: Proposal
Research/Creative Activities
My research involves characterizing the influence of external stimuli on overhead throwing mechanics, and the role of fatigue on position sense. Additionally I am involved with investigating biomechanical changes following treatment of children who fear movement due to chronic pain.
Professional Affiliations & Memberships
American Physical Therapy Association
Section on Research Member
Orthopaedics Section Member