Gregory Feldman
Professor of Psychology and Chair of the Department of Psychology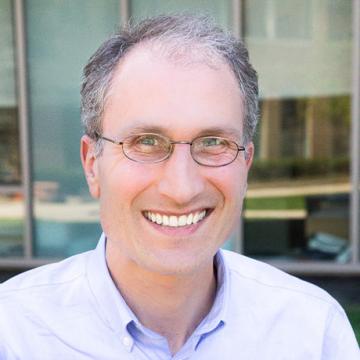 About Me
I am a clinical psychologist and teach courses in abnormal, clinical, and personality psychology.
My research and teaching interests include interventions to treat stress, depression, and anxiety including cognitive-behavioral therapy and mindfulness-based stress reduction. This line of research has included studies examining strategies for enhancing the efficacy of psychotherapy for depression. I co-authored a book reviewing recent advances in the integration of professionally-delivered treatments (i.e., medication, psychotherapy) with self-management strategies such as exercise, meditation, and self-help materials. In addition to my clinically-focused research, I study basic processes underlying emotion regulation and persistence with goals in everyday life.
What I Teach
PSYC 101 Introduction to Psychological Science
PSYC 230 Theories of Personality
PSYC 231 Abnormal Psychology
PSYC 304 Research in Personality (with lab)
PSYC 331 Seminar in Clinical Psychology
Research/Creative Activities
I study the ways people regulate both negative and positive emotion in everyday life, how these regulation strategies contribute to depression and other psychological disorders, and how treatments can promote more effective emotion regulation. A major focus of my work is on understanding how mindfulness can help people respond to upsetting thoughts, emotions, and situations in healthy, constructive ways. Mindfulness involves paying attention to present moment experiences with an attitude of acceptance. For centuries, one way that mindfulness has been cultivated is through meditation. In both clinical and non-clinical studies, our results suggest that mindfulness training may help people to become aware of negative emotions and thoughts without being overly distressed or consumed by them.

Outside of meditation training, we also study mindfulness as an individual difference based on the idea that some people may be naturally more mindful than others. In some of our research, we have found that people low in mindfulness are more likely to engage in risky behavior such as texting-while-driving and are less likely to persist with challenging situations relative to those high in mindfulness.

In the past few years, my research interests have expanded to include the study of how individual differences in personality traits and executive functioning influence the degree to which people persist with goals in the face of challenging and distressing experiences. This research has included studies of academic performance in college students as well as a study of Mt. Everest climbers.

In my research, I employ a range of methodologies including questionnaire development, laboratory experiments, psychophysiological assessment, analysis of data from clinical trials, and most recently, intensive longitudinal (a.k.a., daily diary) designs.

I have developed questionnaires for assessing constructs related to emotion-regulation including mindfulness, mental anticipatory coping, and rumination and dampening in response to positive emotions. If you would like to receive copies of any of these questionnaires, please send me an email.