Erica Moura
Assistant Professor of Practice, Radio Station Director and Faculty Fellow in Student-Driven Media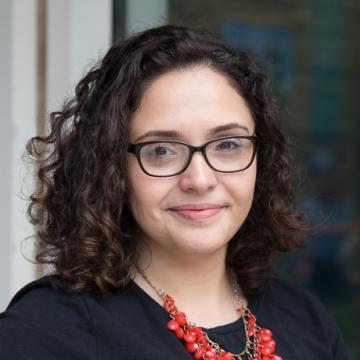 About Me
Erica Moura is an award-winning and Emmy nominated journalist and multimedia storyteller.
She began freelancing as a crime reporter for the Somerville Journal, and eventually made her way to the Boston Herald as a multimedia reporter.
During her tenure at the Herald, she wrote articles, produced video (from pre- to post- production), and helped launch Herald Radio.
Erica's was part of the team sent to cover the tragedy in Newtown, Connecticut at the Sandy Hook Elementary School. The first major national story she covered. That weekend proved to be a pivotal point in her career.
Months later, Erica was at the finish line during the Boston Marathon Bombings. She jumped into action covering breaking news, navigating between police barricades to station herself at the makeshift FBI headquarters at the Westin Hotel. Once the dust settled, she continued to tell stories of recovery for the survivors.
Her national awards include three Telly's for her coverage of LGBTQ youth in foster career and veterans returning home from Iraq and Afghanistan. Her regional Emmy nomination was for her mini-documentary, Robots in the Operating Room.
Erica didn't only cover tragedy. She also covered the 2013 World Series, the 2014 Boston mayoral race, and the 2016 Presidential Race (from Town Halls to televised debates).
Erica Moura is a proud graduate of Simmons College. During her undergraduate career, Erica was part of the team that launched Simmons Radio.
She is so grateful her career path brought her full circle.