Student-Driven Media
In Ifill College, we believe in student-driven media as a means of carrying on Gwen Ifill's legacy by preparing the next generation to foster an informed and creative public.
Current Student-Driven Productions in Ifill College
All productions are open to participation from students across Simmons University.
Ifill Faculty Director of Student-Driven Media
Erica Moura, Assistant Professor of the Practice, Department of Communications
The Director oversees the vision, goals, and budget of student-driven media in Ifill College and provides campus leadership around related efforts to carry on the legacy of Gwen Ifill's commitment to professional excellence and an informed and engaged public. The Director chairs the Student-Driven Media and Productions Advisory Board, advises the campus-wide student radio station (The Shark) and student newspaper (The Voice), and liaises with other student-driven publications (e.g., CommTracks, Sidelines) and entities as appropriate.
Student-Driven Media Advisory Board
The mission of the Student-Driven Media Advisory Board is to foster a learning environment and provide a forum for collaboration to ensure a robust array of student-driven publications housed within Ifill College and serving Simmons University. The College's student-driven publications will work collaboratively while each operates with editorial independence. The board will ensure publications are supported and provide the best possible journalistic, literary, academic, and broadcast programs serving Simmons University and beyond.
Chair
Membership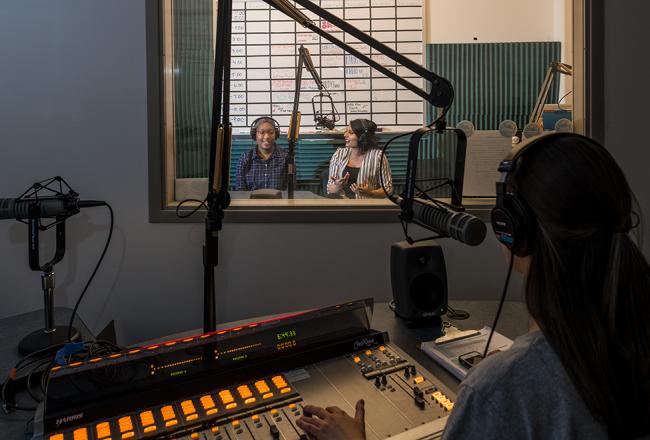 Support the Next Generation
Support the next generation of journalists, creators, and thought leaders. Our ability to offer high-quality student-driven media depends in part on the generosity of alumnae/i and friends.
Make a gift