Organizational Culture, Inclusion & Equity
Our operating framework is inclusive excellence
We are committed to holding true to our founding principle of inclusion — embracing students from all backgrounds and all forms of human uniqueness to create an environment of true religious, cultural, racial, sexual orientation, gender expression and ability diversity.
As part of our 2022 strategy, we are incorporating inclusive excellence as a standard practice in recruitment and retention. We believe inclusive excellence should be the thread that runs through all we do. 
In addition, we've formed Inclusive Excellence in Hiring committee (THRIVE) consisting of this office of Organizational Culture, Inclusion and Equity and Human Resources, and will also include representatives from our faculty, staff, student and alumnae/i populations. We will reflect on our progress and outcomes and elicit feedback regularly to ensure accountability.
While more than a fifth of our undergrads identify as African American, Latinx, Asian, Native American and multiracial combined, we recognize the importance of acknowledging the unique identity of each group we serve at Simmons. Therefore, we will now report demographic data at the subgroup level so that we can be responsive to their unique strengths, opportunities and challenges. As of Fall 2020, the undergraduate community at Simmons is 8% African American; 12% Asian; 12% Latinx; and 4% multiracial.
Virtual Open House
Listen to our virtual open house from December 5, 2018 where we discuss how we can create an inclusive and equitable campus with members of our online community.
Inclusive Excellence Update Report
A review of OCIE's first nine months – our activities, partnerships and initiatives that build on the foundation of earlier DEI work – can be found in our Inclusive Excellence Update from 2019. This report reflects the University's commitment to inclusive excellence as an integral part of strategy 2022. The full realization will bring us past 2022, but this timeline serves as benchmark for us to mark/measure our progress.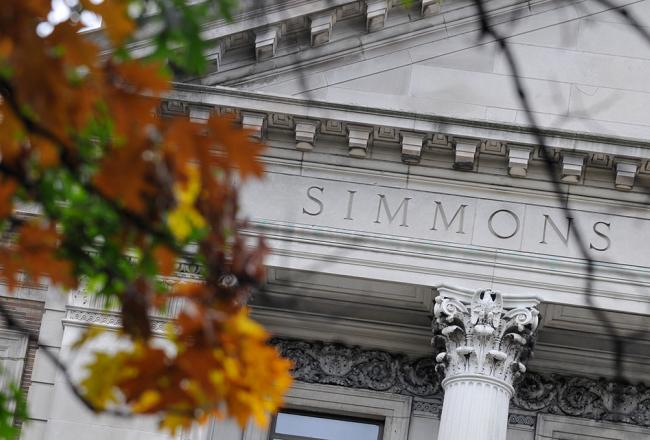 Resources
OCIE recognizes that this current moment has prompted important community concerns surrounding xenophobia, accessibility, health disparities and equity — in higher education and beyond. Please a list of regularly updated resources related to equity and inclusion.
See Resources
Organizational Culture, Inclusion & Equity
Sharron Credle, Ed.D.
Vice President of Organizational Development & Learning, Organizational Culture, Inclusion & Equity
Karene Alexander Thorne
Operations and Program Manager