Helen Bellenoit
Associate Professor of Practice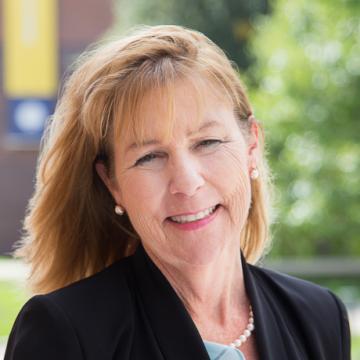 Education
Boston University
Laboure College, ASN,RN
UMass Boston, MSN, RN
Salem State University, MSN,RN
License/Certifications
About Me
Nursing has been a wonderful evolving journey for me, truly my passion. I have worked as a medical-surgical nurse, charge nurse, onto pediatrics, obstetrics, day surgery, Parent/Child Health Nurse South Shore VNA, Summer Camp nurse and substitute school nurse. I began teaching clinically twelve years ago, pediatrics and obstetrics, I have four adult children and four beautiful grandchildren! I am truly blessed. I am also working on my PhD at Simmons
Area of Expertise
Pediatrics, Women's Health, Fundamentals of Nursing.
What I Teach
Pediatrics, Fundamentals of Nursing and Capstone Seminar
Community Engagement
Volunteer Work at Father BIll's Place Quincy and in my Community.
Research/Special Projects
Quilting, Knitting, Reading, Sewing, a little painting, tennis, zumba and much more!
Publications/Presentations
Past Community Educational presentations and publication on nutrition and childcare.
Professional Affiliations & Memberships
Sigma Nursing Honor Society; Faculty Counselor Simmons University
Society of Pediatric Nurses
American Nurses Association
Awards
The Daisy Award for Teaching Excellence.