Alumnae/i Feature
From Switzerland to the Ivory Coast: Lia Hollander '97 on Teaching Abroad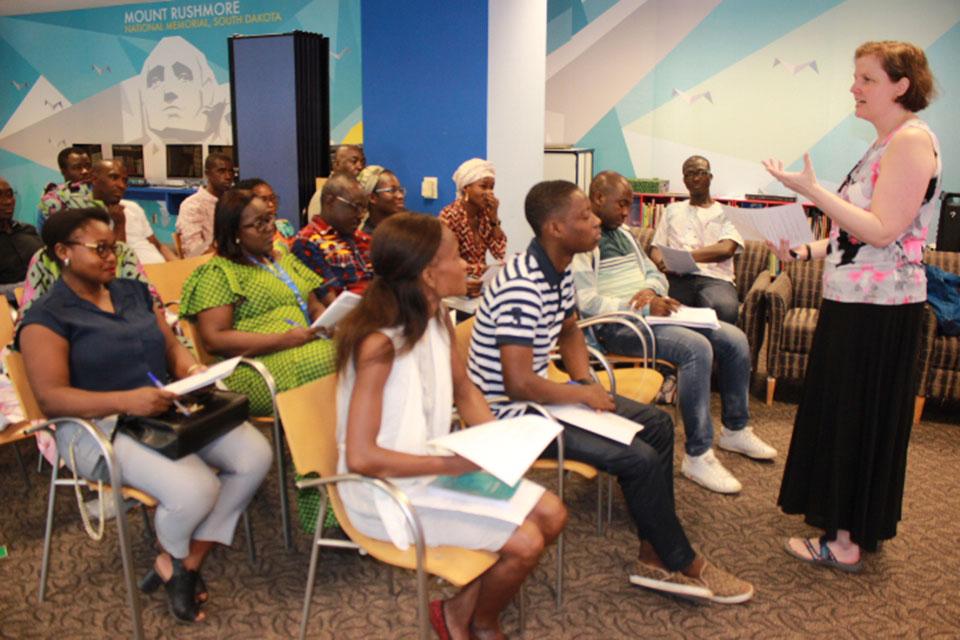 We caught up with Lia about her career as a TESOL teacher and what it's like living abroad.

On Teaching English as a Second Language (TESOL)
As an eligible family member in the U.S. Foreign Service (State Department), I have the honor of representing the United States overseas. Teaching TESOL combines my love for the U.S. and my students' desires to study in the U.S. 
American students and universities benefit from the diversity. The international students have unforgettable experiences and gain knowledge and skills that they can use in their home countries. It's a win-win situation.
On her Simmons education
I graduated with a degree in psychology. Simmons taught me to listen before acting, to speak up against injustice, and to find solutions to problems instead of complaining.
On where she's lived
I lived in the U.S. for 40 years before moving overseas. So far I've lived in Geneva, Switzerland and Abidjan, Côte d'Ivoire. After a few months in Geneva, I worried my heart wasn't big enough to hold both the United States and Geneva. But it turns out, your heart just gets bigger. Côte d'Ivoire is in there now too!
On living in Côte d'Ivoire
Abidjan, Côte d'Ivoire actually reminds me a lot of San Diego, California. The climate and plants are very similar. However, the disparity between the rich and poor is more obvious. You'll see a shiny Land Rover dealership next to a peanut/phone card/plantains/flip flop vendor in a building that looks like it is disintegrating. Côte d'Ivoire is also a high risk zone for malaria and other mosquito-borne diseases. Despite these hardships, everyone is very welcoming and friendly.
On her rewarding work
I love having the ability to help change a student's life for the better. My Ivorian students want the opportunity to study in the United States so badly that they even attend English class while sick with malaria.
On her students
I've taught American English to students from 39 different countries. I've taught over Skype, Google Hangouts, at libraries, at a community college in the U.S., at the U.N. in Geneva, and at U.S. Missions and Embassies. I've lost count of how many students I've taught.
On TESOL and living abroad advice
The drawback with TESOL, as with most teaching jobs, is that it generally does not pay well. However, the non-monetary rewards are off the chart.
As for living abroad, make sure to research opportunities very carefully, respect the local culture and customs, register with the U.S. Department of State's STEP program, and be prepared for culture shock.