Announcement
Substance Abuse and Mental Health Services Administration Awards Grant to Jennifer Putney, PhD, LICSW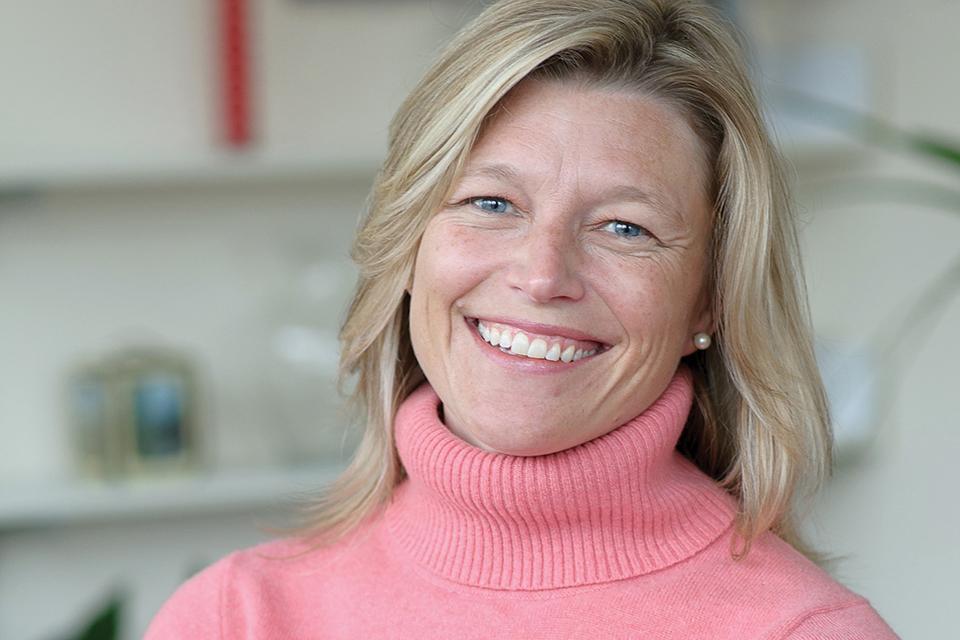 I'm honored to participate in this program, which will play a crucial role in helping to increase the number of social workers who can deliver high-quality, evidence-based
care to underserved populations.
- Jennifer Putney, Ph.D., LICSW
Simmons University announced today that Jennifer Putney, Ph.D., LICSW, assistant professor and director of the institution's Center for Innovation in Behavioral Health Education and Research (CIBER), has been awarded a $196,000 grant from the Substance Abuse and Mental Health Services Administration (SAMHSA).
Simmons is one of 20 higher education institutions and the only university in Massachusetts to receive the grant, which is part of the 2020 Expansion of Practitioner Education (Prac-Ed) Grant Program. The goal of the program is to train at least 1,000 social work students to better identify and treat substance use disorders, to increase the number of social work practitioners who can address the needs of individuals battling these disorders, and to reduce barriers to accessing care.
"I'm honored to participate in this program, which will play a crucial role in helping to increase the number of social workers who can deliver high-quality, evidence-based care to underserved populations," said Putney. "The recruitment and retention of social workers who are highly trained in the prevention, treatment and recovery of substance use disorders is a major challenge, and this grant will enable us to increase the number of social workers who graduate with the clinical skills necessary to help individuals and communities in need."
The Prac-Ed program, which begins on April 30, will expand the integration of substance use disorder (SUD) education into the standard curriculum of relevant healthcare and health services education programs. Ultimately this training and education will help those individuals living in rural areas, socioeconomically disadvantaged populations, and other vulnerable and medically underserved populations to better access social workers trained to address the clinical needs of those with substance abuse disorders.
"Substance use disorders and misuse — already a major challenge for so many Americans — will likely become even more pronounced as a result of the coronavirus pandemic, making this grant even more crucial," said Dr. Stephanie Berzin, Dean of Simmons University's College of Social Sciences, Policy, and Practice. "Simmons University is a leader in offering world-class education rooted in the latest research and best practices, and this grant allows us to offer new tools and resources to our students to better address the needs of underserved populations."
The grant also aligns with the mission of Simmons University's CIBER, which aims to be a new epicenter of innovation, education, training and research in behavioral health and substance use — serving as a crucial resource for students, faculty, practitioners, community partners, social services agencies, researchers and others.
Home to the oldest school of clinical social work in the country, Simmons has more than a century of experience educating social workers who are equipped to serve urban, suburban, and rural communities and assist individuals and families in working to overcome the barriers to health and well-being. Simmons also offers the only MSW program in Massachusetts with a required course in substance use disorders for all first-year students. In addition, the Simmons MSW is the only program in New England to use hired actors as part of its innovative Simmons Clinical Simulation curriculum.