Announcement
Simmons University Names Former U.S. Ambassador Thomas Dougherty as Joan M. Warburg Chair of International Relations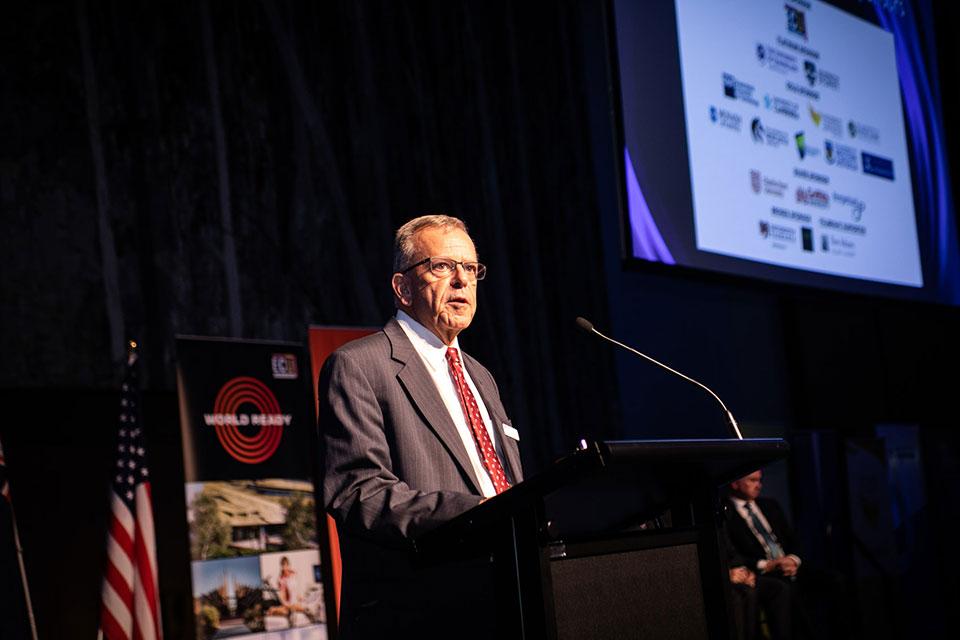 Simmons University announced today that former U.S. Ambassador Thomas Dougherty has been named the new Joan M. Warburg Chair of International Relations.
Established with the help of a generous grant from Joan Melber Warburg '45, widow of James P. Warburg, the Warburg Chair in International Relations brings distinguished practitioners with significant experience in international relations to Simmons. Dougherty is a highly experienced diplomat who currently serves as the executive director of the Australian-American Fulbright Commission, where he leads one of the largest Fulbright scholarship exchange programs in the world. Prior to that, he served as the U.S. ambassador to Burkina Faso from 2010 to 2013.
"Thomas Dougherty is an experienced and dedicated public servant with decades of service to this nation, and we are thrilled to name him as the new Joan M. Warburg Professor of International Relations," said Dr. Stephanie Berzin, Dean of Simmons University's College of Social Sciences, Policy, and Practice. "Ambassador Dougherty's commitment, passion, and expertise, along with his diverse experience in D.C. and overseas, will be a tremendous asset to our students studying international relations and other related disciplines."
As the Warburg Chair, Dougherty will join the Simmons interdisciplinary program in international relations, which includes the fields of political science, economics, history, women's studies, and foreign languages. He will also help to organize programming throughout the academic year and teach the senior seminar in international relations this fall, and a special topic course in the spring.
"The single most satisfying aspect of my career with the State Department was mentoring junior officers and interns, and I'm honored to have the opportunity to teach and mentor undergraduate students as the Warburg Chair at Simmons," said Dougherty. "As we emerge from the global pandemic, I am looking forward to organizing speaker programs and becoming an active member of the Simmons community."
Dougherty's career with the State Department spans nearly 30 years and includes roles such as acting deputy assistant secretary. He has also held multiple positions overseas in Africa, Iraq and the Middle East, Europe, and in East Asia/Pacific. Dougherty has significant experience with a wide range of foreign affairs agencies, including USAID, the Peace Corps, the Millennium Challenge Corporation, the defense and intelligence agencies, CDC, and international development NGOs.
Dougherty will begin his term as Warburg Chair for the Fall 2021 semester.