Campus & Community
Simmons University Hosts Virtual Conversation with Ibram X. Kendi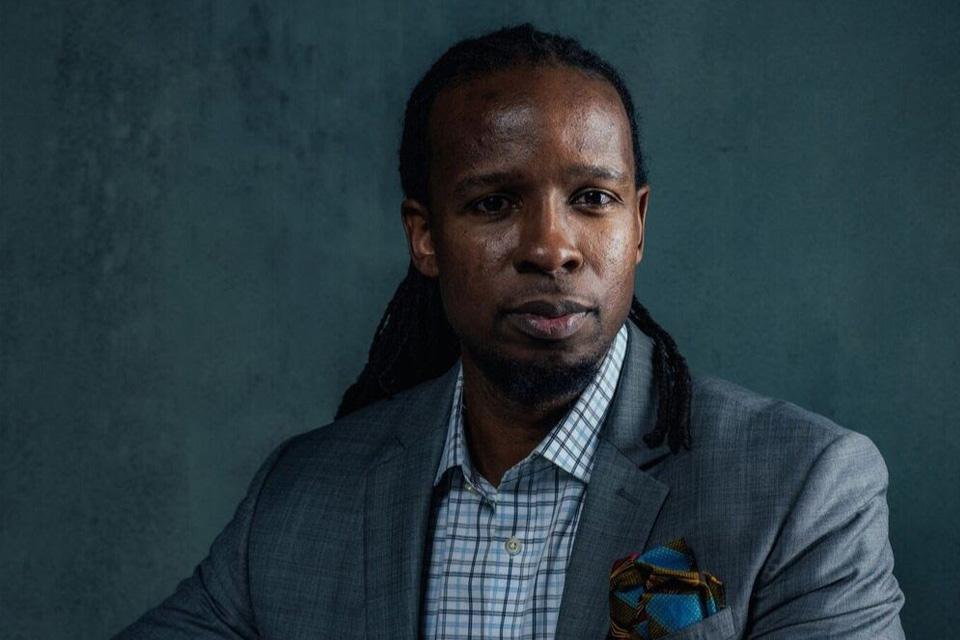 It's critical for us to recognize our identity — who we are, the groups we are a part of, but also recognize the relative privileges that we may have.
— Ibram. X. Kendi
For Dr. Ibram X. Kendi, the work of antiracism begins with self-reflection: "First and foremost, we have to be vulnerable. You don't necessarily have to share with the world the times you've been racist, but you have to be honest with yourself."
Kendi, one of the world's leading historians and scholars in antiracism, spoke to the Simmons community Monday evening in a virtual conversation with President Lynn Perry Wooten. In addition to being a bestselling author, Kendi is also the Andrew W. Mellon Professor in the Humanities at Boston University and the Founding Director of the BU Center for Antiracist Research.
Kendi's bestselling book, How to Be an Antiracist, was selected as the Spring 2021 Community Read and the event's central topic. Throughout their conversation, President Wooten and Kendi discussed several themes from his book, including defining racism, intersectionality, and identity.
"It's critical for us to recognize our identity — who we are, the groups we are a part of, but also recognize the relative privileges that we may have," explained Kendi.
At one point in their conversation, President Wooten noted that they shared a commonality of loving "the academy," as both have spent their adult lives on college campuses. She went on to ask how universities can create and foster antiracist communities. Kendi responded with his top three recommendations:
Ensure your curriculum is representative of our multiracial society.
Foster antiracist research.
Recruit and retain a diverse faculty.
Kendi later went on to explain that universities must also be mindful of their campus' climate. Similar to an individual, institutions must also continuously self-examine their campuses to ensure they are effectively facilitating an antiracist environment: "How are students of different races and ethnicities being treated? How can we provide those students with support that's tailored to them? How do we support students interested in engaging in antiracist work?"
As President Wooten and Kendi concluded their discussion, Kendi echoed the truism he included in the final chapter of How to Be an Antiracist, "Once we lose hope, we're not going to be able to make change. In order to bring about change, we have to believe change is possible… we have to do the impossible and believe we can eliminate racism."
The Black Student Organization president, Jenia Brewington '21, closed out the event by thanking Kendi for his impactful words. "I hope everyone was able to find something that they can take away with them today," concluded Brewington, "I hope this conversation resonates over Simmons and encourages its students. You are an inspiration and a role model to all of us."
---
The Simmons Spring 2021 Community Read is designed to build community and a culture of collaboration at Simmons; establish a common language for discussing issues of race, identity, power, privilege and oppression; and create a space for personal reflection and growth.
The initiative is funded by the Katie McGrath & J.J. Abrams Family Foundation and is co-sponsored by the following offices: Provost's Office, Office of Undergraduate Research and Fellowships, Office of Advancement, Center for Global Education, and the Office of Organizational Culture, Inclusion, and Equity. Inquiries may be sent to [email protected].