Faculty Spotlight
Simmons Professor Authors Yoga Book for Trauma Survivors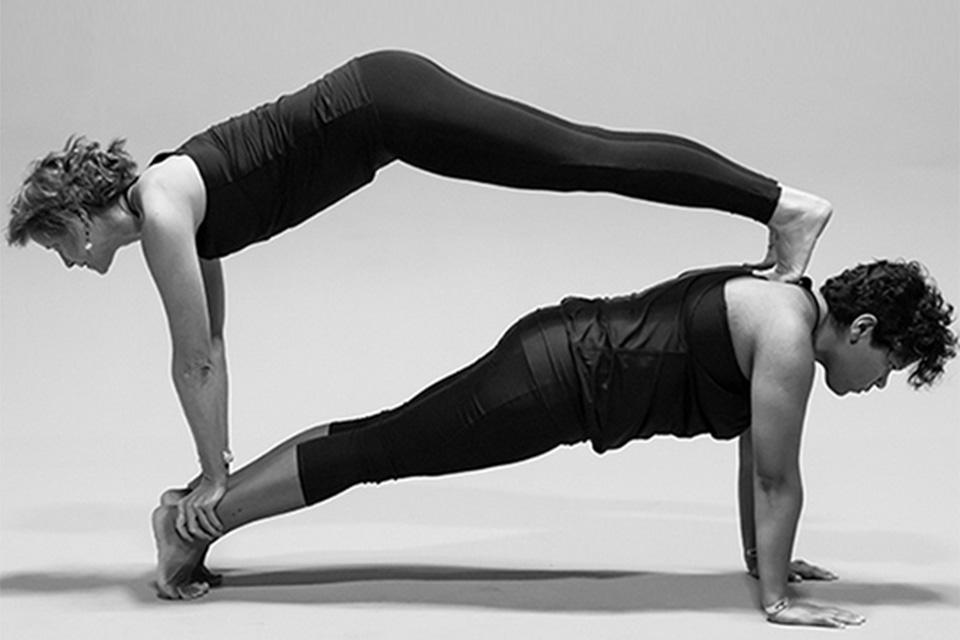 Professor Becky Thompson authored an inspiring collection of essays intended for trauma survivors and yoga teachers alike.
What's the story behind the creation of Survivors on the Yoga Mat: Stories for Those Healing from Trauma?
My initial motivation came from an early teacher training I was participating in where I realized that many of the participants were whispering — in the halls, after sessions — about the depressions, loss, sexual abuse, and accidents they had experienced. They didn't feel okay "coming out" about these traumas. It was as if yoga was in one corner and trauma was in another with no meeting place in between. During that training, I also dissociated on my yoga mat one Sunday morning which surprised me and led me to co-lead a workshop on trauma for the other yogis. That initial push was coupled by the inspiration I was getting from people who started to talk with me about their own stories of using yoga to help heal from racism, sexual abuse, incarceration, accidents, addictions, illnesses, great loss, war, etc.
In some ways, Survivors is an answer to my first book, A Hunger So Wide and So Deep. Survivors offers stories of people living in the land of healthy solutions, who are finding embodiment that trauma had formerly stolen. The book follows A Promise and a Way of Life since it seeks to offer examples of antiracist activism currently taking place in yoga communities. Although I didn't know this consciously when I started Survivors, I now know that I needed the last twenty years of writing, living, healing, and activism to get prepared for Survivors.
Survivors is an intellectual book in that incorporates trauma theory, neuroscience and yoga philosophy. And it's an experiential book in that it starts and ends with the body — its pleasures and pain. Two decades ago, I wouldn't have had the confidence or the community ties I needed to reach out to and find Joanne Wyckoff, who became my agent. And I wouldn't have had the guts to include a bunch of photos of "unconventional" collective poses (that we have created together in my years of teaching yoga in an eclectic range of communities) in the book's glossary. I can't wait to hear what readers think and feel about all of this.
What are the key breakthroughs? What does the book hope to dispel?
Survivors is the first multiracial book about yoga and trauma. Up to this point "yoga" has been in one corner and trauma in another which has kept us from understanding how yoga can help people heal from sexual abuse, racism, incarceration, illness, accidents, great loss, etc. One key lesson for me was learning that trauma survivors are special — subversive angels on the road to healing. There is a tendency when we hear the word "trauma" to back away. To pass the tissues. The word sounds heavy, intense. In fact, many trauma survivors have special characteristics. We tend to be highly intuitive and ingenious--we have had to be to survive. Trauma survivors tend to throw their weight behind the underdog, are willing to question authority, and take risks. Trauma survivors often come early to yoga classes and stay late. They know that their life depends upon healing. We are the ones with the wiggles, who cry during savasana, who get up and try again.
If you could invite three living yoga teachers to a dinner party that you're hosting, who would you invite and why?
I would love to have Angela Farmer (who teaches in Greece, is 76, and has been guiding us to go inside to find safety for 40 years), Angela Davis (who isn't officially a yoga teacher but is a yogi), and Nikki Myers (founder of the innovative yoga and recovery model Y12sr) together. I would cook for days — wasabi tofu, grilled asparagus, sweet potatoes, Lundberg rice, homemade hummus, and divine salad. Mango and sticky rice for dessert. I would fantasize about the playlist for the dinner for weeks. Michele and Keval Kaur and Diane Harriford would need to come too. Life is short. I gotta figure out how to make this possible.
What's your best writing tip that you'd like to share?
Honor the muse no matter what she needs. If she needs to write while you are driving, pull over. If she wakes you up in the night, thank her. If she is shy or angry, she has good reason. For prose writing, expressing the ideas first as poems helps to keep the language lyrical. Writing after doing an intense yoga practice can bring us into a deeper register. Talking about the writing process is erotic, in the Audre Lorde, expansive sense of the word. Yoga is big like that too.